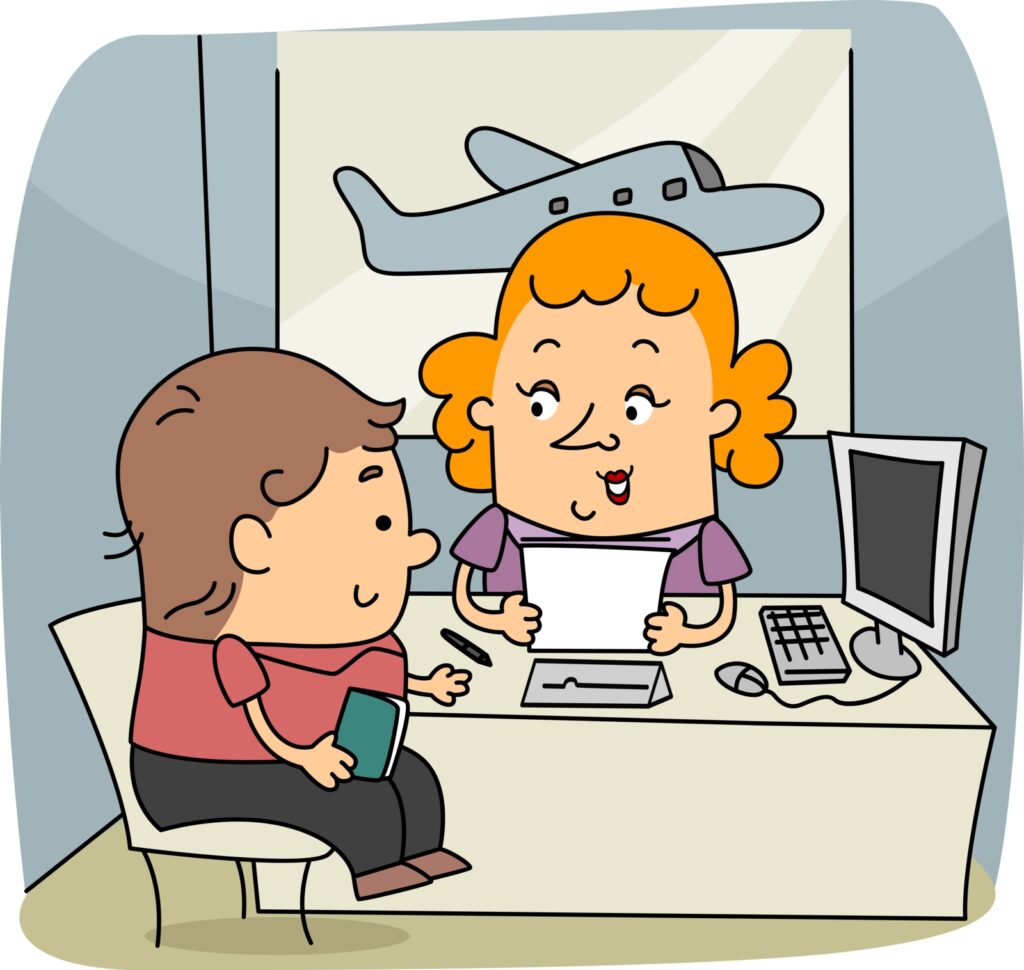 More people than ever are leaving unused vacation time on the table – an astounding 662 million days last year. Taking a vacation is a chance to unplug, relax, and enjoy what the world has to offer. Removing the pitfalls and headaches of do-it-yourself planning is where a travel professional comes into the picture. We work hard to ensure your vacation is stress-free and full of the value you expect. So, why do travelers still need a travel professional? Here are the top six reasons.
1. Time is of the essence – Some folks will get caught up trying to find the cheapest price for their hotel room or flight. In the end, they might save $10 a night but spend four evenings of their own time doing so. Do you really want to commit a ton of hours planning everything yourself? Instead, leave it to a travel professional. Not only will they find great matches to everything on your bucket list, you'll also have peace of mind knowing your hotel or excursion is thoroughly vetted by the experts.
2. Budgeting – A travel professional will discuss budget with you upfront. Don't be offended or turned off by this part of the consultation, as it makes sure there will be no surprises after you book. A travel professional also can guide you through certain budgeting decisions. For example, booking that inexpensive flight to and from Rome may at first seem to be a great savings, but how are you going to get to the airport by 7am if you're staying on the other side of Italy? A travel professional also knows all about excursions as well as all-inclusive drink/dinner packages, so you'll know the tradeoffs and costs upfront, making the process easier than ever.
3. Best value – Price is what you pay, value is what you get. They are not the same thing! Perhaps you're the type of traveler that wants to see and do everything, or maybe you're more "go with the flow." Either way, your travel professional will go to work to make sure you're getting the most out of your vacation.
4. Accountability – If anything goes wrong such as a missed flight or cancellations, you have someone to call who genuinely cares. Travel insurance also is a must, and a travel agent can match you with the best policy based on your specific needs. Travel professionals have an incentive and passion to go above and beyond to ensure a good relationship with their client. Equally important, a travel professional keeps current with the latest travel trends and pitfalls, and passes along this knowledge in every vacation.
5. World Knowledge – No travel professional can know about every destination around the world, but they do have connections by attending conferences and other travel industry events. The connections made between a travel agent and reputable suppliers who are knowledge on those destinations is crucial. Your advisor works to make sure your money goes far and can provide you with destination information before you go so you don't have to research it yourself. Book online, and you're on your own every step of the way.
6. Endless Resources – A travel professional has what seems like endless ties with resorts, hotels, and restaurants. Smart travelers know when to bring in the pros. We'll handle your trip plans and know you'll be convinced that a travel professional is a must for every vacation!
Don't leave unused vacation time on the table. Make your life easy, we're just a call away!