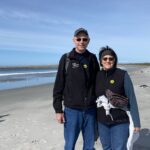 Group Trip to South America
We recently returned from our South America cruise on the Oosterdam, Holland America Cruise Line. Denise put together a wonderful group trip that allowed us to enjoy wine tastings, volcanoes, local culture and cuisine, glaciers, Tango dancers, historical places, penguins and everything in between. Getting to know the other people in the group was just one more perk of the trip. Her attention to details, excursions and private tours cannot be matched by anyone else. I highly recommend Denise to plan your adventure and look forward to our next trip as planned by Denise. South America was definitely a trip of a lifetime!   Kris K. ~ Dodge City, KS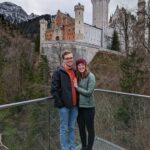 Honeymoon in Europe
We recently used Denise for our Honeymoon to Europe and were blown away by the level of service and professionalism we received. Denise is knowledgeable and was the key to plan our perfect trip. She found us great deals and provided valuable advice on things to do and see in both Munich and Prague because she has been there herself. Jared and I had an unforgettable experience and cannot wait to have Denise plan our next trip. Thank you for making our honeymoon perfect!  Maggie K. ~ Wichita, KS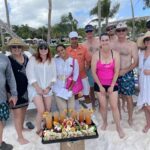 All-Inclusive Dominican Republic
A great big thank you to Denise! Our trip to the Dominican Republic was excellent. We would highly recommend using Denise.  Lisa & Family ~ Dumas, TX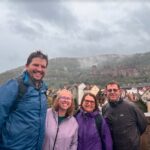 Family Vacation to Europe
Denise, owner of SV&T, is simply the best and we highly recommend utilizing her services! Her knowledge, skills and abilities regarding planning and arranging for an exceptional vacation, regardless of destination(s) and group size are exceptional. Her recommendations are based on her own travel experiences, so she can help avoid pitfalls that could otherwise derail experiences that are intended for enjoyment and recreation. Denise "sweats" the details, so you don't have to!  Tom and Family ~ Grand Junction, CO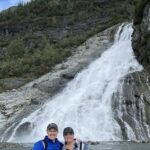 Alaska Cruise
We had a wonderful trip to Alaska that Denise helped us plan on Princess Cruise lines! It was our first cruise and she was so helpful answering questions and walking us through the process. Looking forward to planning our next trip with Denise to England! Marti and Chad ~ Ft. Worth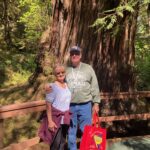 Amazing service
Denise is a great agent!!! She keeps you updated every step of the way!  Susan ~ Cuero, TX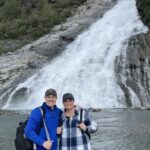 Cruise to Alaska
We had a wonderful trip to Alaska that Denise helped us plan on Princess Cruises! It was our first cruise and she was so helpful answering questions and walking us through the process. Looking forward to planning our next trip with Denise to England! ~ M. Jones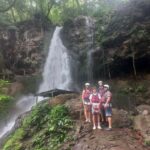 Stress Free in Costa Rica
My family had a fantastic trip to Costa Rica made possible by Denise. She made the process smooth, seamless, and stress free by handling everything from flights to airport transfers and helping us chose a resort that was perfect for our family. She checked in with us several times to make sure everything was going smoothly. Planet Hollywood's all-inclusive amenities and service were amazing and the food was over the top phenomenal! We have a lifetime of memories of our time in CR and can't wait for Denise to help us plan our next adventure! L. Cox ~ Ira, TX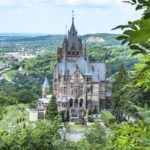 River Cruise Experience
Denise originally booked our Rhine River Cruise for mid October 2021. Circumstances necessitated that we postpone the trip until April of 2022. Denise worked to maximize the value of our original booking and reschedule the trip with minimal additional outlays. She also helped to co-ordinate our flights with those of a companion couple. She kept us informed of the Covid requirements for the trip and shared info on testing locations. Guidance on available excursions and help with a car rental were sincerely appreciated. Great Trip! John and Kathi ~ Amarillo, TX
Rhine Cruise
Denise was able to help us put our Rhine cruise back on the calendar after we canceled the same trip last fall. She put it all back together for us again and then kept us updated on Covid protocols - when and where and how to get tests done, etc. She also lined us up with our car rental for our extended stay following the cruise. Her hotel recommendations were top notch. We had a wonderful trip with our friends! She knows her business!" ~ Dianne & Jack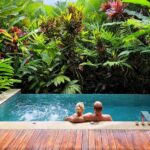 Perfect Honeymoon
Shout out to Denise for planning the perfect honeymoon! She listened and combined our 'opposite' wish lists and planned the perfect getaway filled with romance, adventure, beauty and relaxation. She took away all the stress by planning every detail from scheduling our flights, choosing our seats, organizing transportation, excursions and even scheduling our Covid tests! She gave us a list of what to pack for where we were going and links to all of the necessary documents to complete ahead of time. Her service and attention to detail didn't stop there, as we were greeted to our room with a surprise gift along with a text reminding us to contact her if we needed ANYTHING! She reminds us of why there are Travel Agents and why we should use them! We had ZERO stress and spent minimal time in planning. Her experience, knowledge, talent, level of service and expertise is phenomenal! Thank you Denise! This is a trip we will never forget! Patsy and Chris ~ Yoakum, TX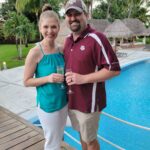 Denise is a Mexico expert!
A big shout out to Denise and a BIG thank you for hooking us up with a vacation that set the bar super high! If you think you can just find a "deal" in Mexico, don't believe it. Trust your travel advisor! Denise planned this trip for us and has always been amazing to work with for our travel needs! Reid & Kacie ~ College Station, TX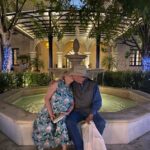 Dominican Republic getaway
We just had the BEST time in the Dominican Republic and would recommend it to anyone. We loved the staff, the beautiful grounds, the restaurants, lovely comfortable room, beach, peaceful and restful but had activities if you so desired to participate. I want to go BACK!!  Thank you for all your help. Cheryl H. ~ Weatherford, TX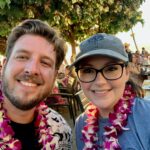 Honeymoon in Hawaii
I cannot recommend working with Denise highly enough. She recently planned me and my wife's honeymoon to Hawaii and we had the most amazing experience. After our initial consultation and a few emails back and forth, she took care of EVERYTHING for us: flights, hotels, excursions, recommended activities - we are fairly inexperienced travelers but our trip could not have been easier or better planned. Thank you again, Denise! You created a honeymoon experience for us that we will remember for the rest of our lives.  Adam ~ The Colony, TX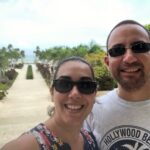 Hurricane in Dominican Republic
Denise LITERALLY saved us during our vacation. As always Denise was amazing during our vacation planning this year. When we told her we wanted to go to the Dominican Republic in September she reminded us it was hurricane season...we should have listened. When our resort was hit by Hurricane Fiona, and we needed to leave the resort ASAP, Denise came through working late to find us a safe place to go. She never disconnected from us making sure along the way we were ok. She truly cares! I would give her 10 stars if I could!! Brianna ~ Round Rock, TX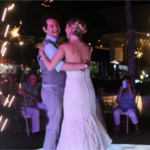 Destination Wedding
Denise planned our destination wedding and honeymoon to Puerto Morelos, Mexico. We could not have asked for a better travel agent to work with for our special wedding week. Denise helped us find an amazing resort. She arranged all the resort bookings and transportation for us and nearly 70 guests. Everyone arrived and departed safely, and had a crazy amount of fun during their stay. I believe that is quite an accomplishment for foreign travel involving such a large group. She was always responsive with questions, emails, and helping us communicate with the resort when we needed more info about the wedding. We would highly recommend her to any other couples thinking about a destination wedding since having her help made the event a lot less stressful. Thank you, Denise! James and I are so grateful for your help and expertise. Jana B. ~ Boulder, CO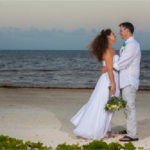 Destination Wedding
We had a wonderful time at The Grand. It was pretty perfect, actually! The wedding day, ceremony, cocktail reception and dinner went off without a hitch and the weather was perfect. I am very thankful to you for your assistance, attention to detail as well as helping us keep the deadlines throughout the planning process. I've learned that I'm not good at planning or being the 'point person', so again, thank you! Also, we are very grateful to you and your partners in assisting those in our party that missed their flights. K. Brown Gross ~ Johnston, IA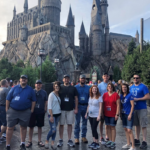 We are still talking about our amazing company trip to Orlando, FL!
Sunset Vacations & Travel Planning truly provides stress-free travel.  Denise has organized our company incentive trip for several years now. Many times we have 100 people attending and we all have peace of mind. Denise is the most thorough and detail oriented travel advisor! ~ T. Smith, Crop Quest ~ Dodge City, KS We are still talking about our amazing company trip to Orlando, FL! You took the stress away and created a wonderful travel experience. I greatly appreciated the communication throughout the planning process and keeping us organized. It was unforgettable! C. Israel, Crop Quest ~ Dodge City, KS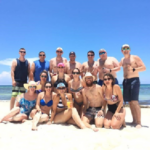 Birthday Trip with 15 Friends
Sunset Vacations helped me plan my dream vacation to celebrate my birthday with a group of 15 friends and it was everything I wanted and MORE! I'm a planner by nature, but for this trip I truly wanted someone to take the reins and make it happen without me having to lift a finger. I shared exactly what I was looking for and she came back with narrowed down options which made it easy for me to pick. Upon arriving at the resort, I realized how the little details I mentioned almost a year prior they had truly taken into consideration. I asked for a fun resort, adults only, great pools, great atmosphere, but not too crazy, great nighttime entertainment and the most important...great food! Everything was taken care of for us and it was perfect. Ana E. ~ Grapevine, TX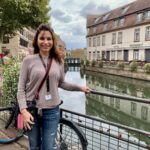 Let Denise handle it all!
Denise takes the pain out of booking travel plain and simple. You think it's no big deal and you can handle every detail yourself, but there's always something lurking you forgot that can be a deal breaker. Give yourself a break! Let Denise handle it all! I made friends in our Sunset group that will last a lifetime and I'm anxious to sail again on Scenic Opal. Hands down the best vacation I've ever taken. Dorothy F. ~ Round Rock, TX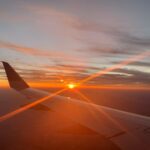 Group trip for 81 people
Denise – thank you for all of your help planning our ESOP trip to Orlando, Florida! We are still talking about how it truly was an amazing trip. Planning a trip for 81 people could have been a nightmare - you took the stress away and helped create a wonderful travel experience. I greatly appreciated the communication throughout the entire planning process, and keeping us organized with everything that we needed. The trip was an unforgettable experience – and my favorite part was spending time creating memories with my coworkers and their spouses. Thanks again!! ~ Corey I. ~ Dodge City, KS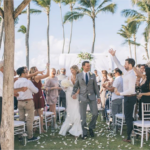 Destination Wedding
Denise assisted me in not only finding the location for my wedding, but she also helped in every travel detail to make sure it was perfect for me and my guests. She understood my expectations of finding the right location for a destination wedding, spending hours both on and off the phone. I felt totally comfortable and sincerely taken care of by Denise throughout the entire process. When we were in a different country she was accessible when a travel issue arrived. While she had no power over completely fixing it, she assisted where she could. I felt Denise was knowledgeable in locating the right place and negotiating the contracts to get me the best deal with the resort. She was a gem in making my wedding flawless until the end! Kristen S. ~ Austin, TX
Are you wondering what to give yourself or your loved ones this Christmas? How about a gift that you already own; one that's better than any item you could buy?   This week we describe the benefits and many ways of giving the gift of travel including using your...