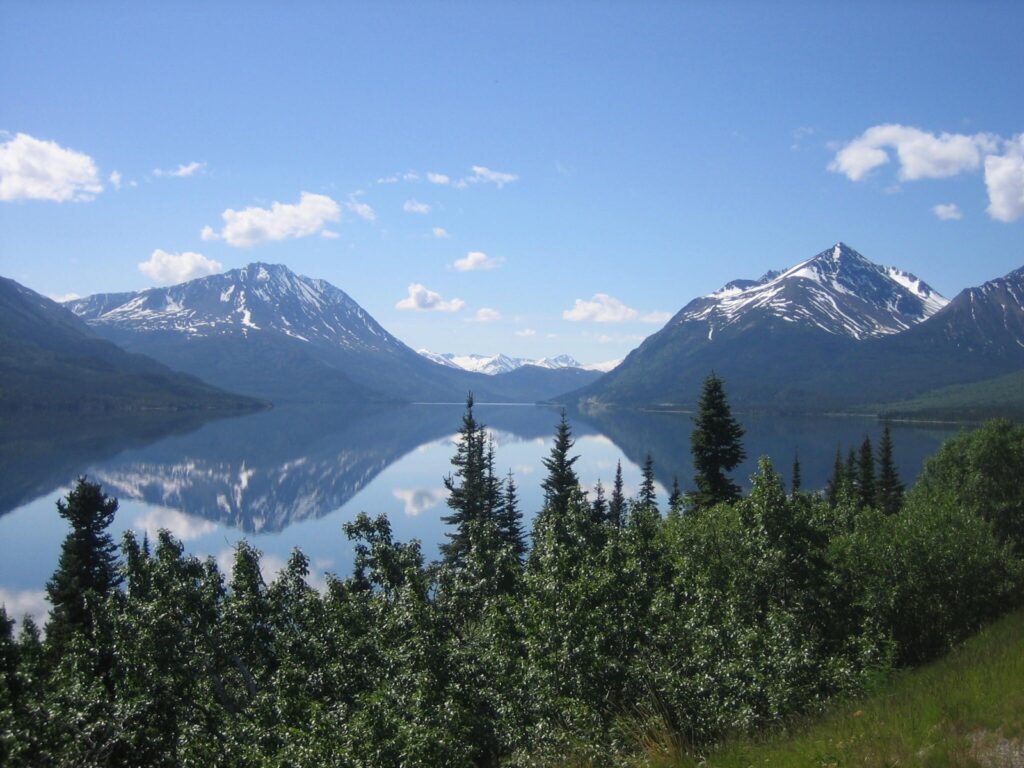 What better place for an active adventure than natural Alaska. Here you can stay active amidst stunning natural beauty every day of your vacation. We've compiled a list of some very exhilarating options that will take you away from the every day. 
1) Combine a Mendenhall glacier trek with spectacular helicopter flightseeing. Taking off in Juneau, you'll land with your guide on the glacial ice for this thrilling adventure.
2) Hike through the Alaska Rainforest Sanctuary to watch bears feeding on salmon or take a flight to Misty Fjords where you'll see bears grazing and digging for clams. These excursions depart from Ketchikan.
3) If you aren't on a cruise that will take you to a tide water glacier, hop aboard a small adventure ship at Glacier Bay National Park to observe glaciers calving and watch for humpback whales.
4) Take a one hour scenic journey aboard the White Pass Railway from Skagway then disembark for an eight mile round-trip hike to Laughton Glacier for an unforgettable wilderness experience.
5) Paddle along sea cliffs, by waterfalls and glaciers on sea kayaking adventures on the waters of Prince William Sound. Watch for eagles, sea otters and seals in magnificent surroundings.
6) In Denali National Park, go flightseeing over Mt. McKinley's incredible glaciers before landing on the high-alpine tundra for a very scenic hike across the spongy ground.
7) You'll have a chance to see whales, sea lions, sea otters, porpoise, harbor seals, brown bears, black tailed deer, bald eagles and marine birds on a Sea Otter and Wildlife Quest cruise from Sitka, one the best of its kind in Alaska.
8) Fishing in Alaska is amazing and Ketchikan is one of the best places in the world to take a fishing excursion for salmon, halibut and rockfish. Enjoy your catch at a gourmet lunch celebration following your fishing expedition!
9) Learn mountaineering skills and practice introductory climbs on some of the world's most challenging mountains in Wrangell St. Elias National Park and many other spots across the state.
10) Rafting down the Chilkat River near Haines is an exciting way to enjoy the Chilkat Bald Eagle Preserve amidst the inspiring scenery of the Chilkat Valley.
Ready to take on Alaska, but not sure where to start?  Contact us today for a free consultation!