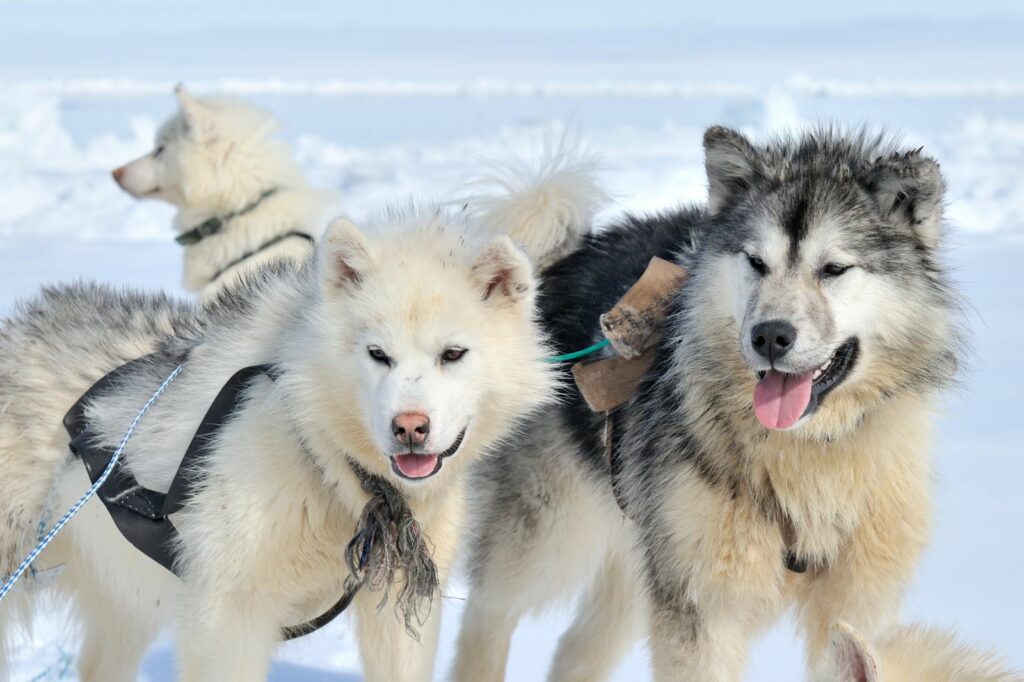 You've watched the Iditarod on television, and loved every minute. The iconic sled dog race that runs 1,150 miles from Anchorage to Nome is one of the most compelling sporting events in the world. In fact, if there is one symbol of Alaska to the lower 48 and the rest of the world, it's the Iditarod. You've watched it every March, and enjoyed every element: the sight of the dog sleds going over the snow, the radiant sky reflecting off the ice, the strength and skills of the competitors and the dogs, and the thrill of the race itself.
But you never dreamed it could be happening to you.
Well, it can. Vacation trips to drive a dog sled and more can happen in Alaska in winter or in summer. Visitors are taken via helicopter for a short and spectacular ride where the beauties of Alaska are wonderfully on display. The helicopter lands on a glacier, where drivers and dog teams will take you on the ride of your life. It's bracing, it's beautiful—it's a dog sled adventure in Alaska.
There are two types of dog sledding available. In the first, you can stand on the sled runners like the drivers do and drive the dog team yourself—mush! In the second, you sit in the seat—what is termed the basket—and an experienced driver mushes the team forward.
In both methods, you will have a beautiful ride. The sun sparkling off the snow and the hanging glaciers…it can't be beat! You will also realize how very much the strength and intelligence of the dogs is to be appreciated. Just don't forget a pair of sunglasses due to the radiance of the sun on snow. The dog's handlers take care of all the rest.
Most trips take place out of Anchorage, although other cities are available. Dog sled adventures take place both in winter and in summer.
But the dream of dog sledding doesn't end with doing it. There is plenty behind the scenes to observe, all of it enhancing your Alaska vacation. Kennel tours and training rides are abundantly available, with local guides who have extensive experience in mushing. There are specific kennels to tour that host the bloodlines of the Iditarod and knowledgeable staff. You can hold the Husky pups—and know you might be hugging the Iditarod champions of the future. You'll see up close how intelligent and charming Huskies can be—and you can practice more rides. (The dogs practice on the ground without snow first, and so will you.)
In addition, many past Iditarod competitors give talks and tours. You can hear first-hand the training and experiences of this grueling and fascinating race.
Want to take a dog sledding adventure in Alaska?  Contact us to discuss your Alaska vacation and find out how we can personalize it to fit your interests.