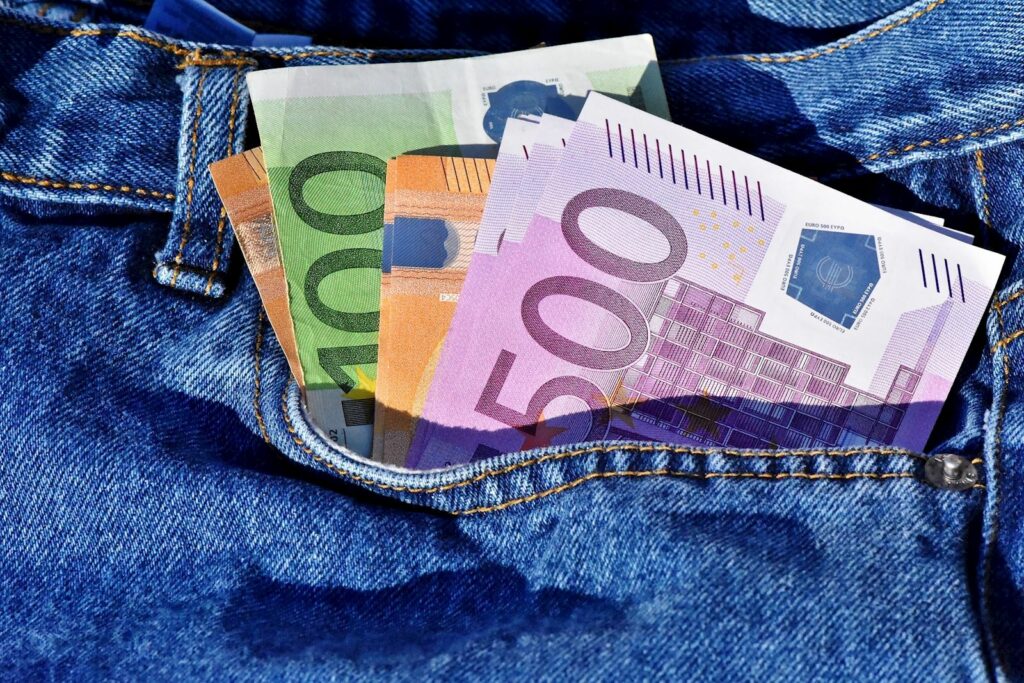 We travel for many reasons – reconnecting with loved ones, experiencing new cultures, meeting new people – but in every country, scam artists lurk around looking to spoil your trip. Common sense goes a long way, but many scammers are pros that can steal from even the savviest travelers. By understanding how these scams operate, you can avoid some real travel headaches. Here's part 1.
Scam #1: Fake accident. In this scam, a passerby bumps into you. While you're distracted by "the accident" someone proceeds to lift your valuables from your pocket and/or purse. This is common in many cities, especially in tourist areas or on subways/buses. Prevention: Be aware of your surroundings and belongings. Never put a wallet or passport in your back jeans pocket and opt for cross-body purses with zippers. Some travel bags come equipped with spring-loaded clasps not easily opened. If you're bumped, get in the habit of placing your hand over the location where a potential thief could pick pocket you and try to stash valuables in interior jacket pockets if possible. A rubber band or two around your wallet while placing it in your front pants pocket is another helpful idea. The rubber bands cause drag.
Scam #2: Corrupt cab driver. This one is common even in the U.S. The cabdriver will claim his meter is broken and quotes an outrageous price at the end of the ride; he takes a much longer route than necessary; or he claims your hotel/museum/restaurant is overbooked or closed, instead offering to take you to another location (i.e. where he gets a kick back). Prevention: To avoid this type of scam, always ask a reputable establishment such as a hotel to call you a cab. Know the general cost of the ride in advance, and know the exact address, hours, and location of your destination. If the meter is broken, don't get in. Follow your route on your phone. You'll see if you are on the best route headed in the right direction. If something doesn't seem right, firmly repeat your desired location or ask to terminate the ride.
Scam #3: Free gifts. Often known as the "ring scam" in many European tourist cities, a ring falls on the ground in front of you and a person asks if it's yours. In other versions somebody walks up to you and hands you some tissues or tries to tie a bracelet on your wrist. Even if you say no to the gift, the person gives it to you anyway and then badgers you for money. Prevention: To avoid, never accept unsolicited gifts to be cordial, don't speak to the "friendly" local or even look at the item; if approached, just keep walking.
Scam #4: Damaged goods. You rent a motorbike or car and upon return are accused of damage, with the company demanding money for the repairs. In some countries (developing ones especially), it's not unheard of for an employee to trail you and scratch or dent the rental when you are out of eyeshot. Prevention: We never recommend renting a car in a foreign country for many reasons. If you do, always rent through a reputable company and take photos of the vehicle beforehand. Buying travel insurance is crucial so you can make a claim if there's an issue.
Scam #5: Currency problems. In a different country, tourists may be unfamiliar with the local currency, opening the door for scammers to give you the wrong bills (or counterfeit ones) hoping you won't notice until after you leave. Prevention: To avoid this common scam, familiarize yourself with the currency, exchange money only at reputable locations such as a hotel or bank, and count your change. When getting money from an ATM use one inside a bank in daylight hours. If you are given wrong change, it may be an honest mistake. Regardless, it's much easier to address the problem immediately.
Scam #6: Friendly local. A local person approaches you offering assistance – it could be directions, taking your group's photo, help navigating an ATM, or something else. In the end, you're pickpocketed while distracted, or they run off with your phone or credit card. Prevention: Never accept unsolicited help from strangers. If approached on the street, be polite yet firm. Saying "no thank you" while continuing to walk usually does the trick. Use a bank ATM during business hours so if you have questions, you can get assistance inside.
Scam #7: Deceptive information. In this scam, someone claiming to be from your hotel's front desk calls your room asking to verify your credit card number. Other varieties involve a fake police officer issuing you a fine for a bogus offense. Prevention: The front desk will not call your room and request your CC information. Never provide your credit card number to anyone who asks for it unsolicited. If you are alerted to pull over or issued a citation, find a busy area with cars and people to pull over. Know the local law and report it to legitimate sources immediately.
Scam #8: Street games. This is common in U.S. and European cities; it's basically our version of the shell game. It involves a ball and multiple cups. Players then bet on the ball's location after the cups are shifted around. Meanwhile, pickpockets roam the crowd. Scammers eventually remove the ball or pay winners with counterfeit money. Prevention: Don't stop to watch these street games, and certainly don't play them. While they may seem enticing, the risk of being scammed or pickpocketed is extremely high.
Scam #9: The Scrub. While walking through a city a child or group of children approach you asking for money. During the chaos, someone has reached into your pocket or bag and stolen your money and passport. Children oftentimes are as young as 4 or 5, trained by adults to steal and return the goods to them. Prevention: Seeing children in need is obviously an emotional situation but aid organizations ask tourists not to give cash. In these instances, be cognizant of where your valuables are located and store them in interior pockets or a money belt. If you want to help children in poverty, please research legitimate charities.
Scam #10: Malicious Wi-Fi Hubs. When you really need to check your email, your first instinct might be to use the first Wi-Fi network that appears. However, free and unlocked connections are often set up by hackers to bait victims into connecting. Once online, they steal your passwords, account information, and more. Prevention: Just as you would at home, make sure your connection is legitimate. When in doubt, ask staff at the café, hotel, or airport which connection is the official one. Never access financial information from free Wi-Fi. To encrypt online activity, consider using a VPN when abroad.
To protect yourself be aware of your surroundings, use common sense, and know the tricks that scammers and thieves rely on. What scams have you experienced while traveling? Leave us a comment here or on Facebook.