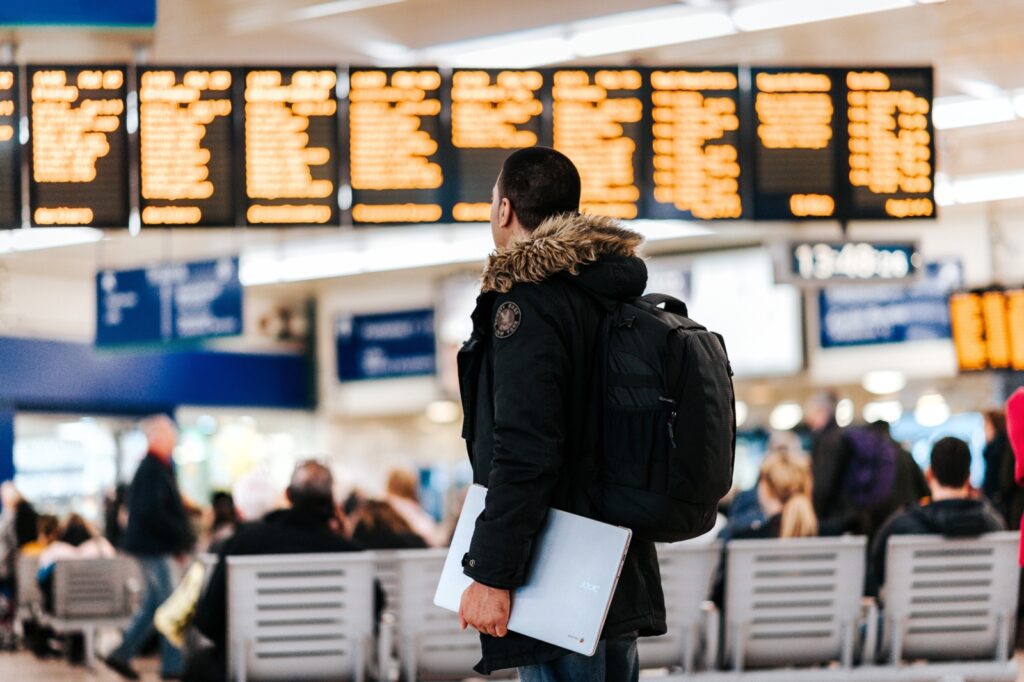 Long lines of cranky people, shrinking legroom on planes, folks sprinting to their connecting gate only to see the flight pulling away…what if air travel could be easier? With more and more people taking to the skies, having an edge is important. There are plenty of travel apps on the market, but this week we reveal 5 favorites to save you time and stress. Always show up to the airport early and add a cushion to your layover, but a little extra help will turn your air travel into a nice vacation start.
Bypass the lines at customs with CBP Mobile Passport. In use at 26 airports and 3 cruise ports, Mobile Passport helps expedite entry into the U.S. by storing passport and declaration information on your phone. You still need an actual passport, but you can forget about filling out the paper declaration form; simply submit it online within four hours of arriving and head directly to the CBP officer at customs. It's a real time saver!
Make security a breeze with My TSA App. The official app from the TSA is a good addition to any vacation, as you can quickly see status reports of airports around the U.S. including traveler volumes, flight delays, and PreCheck lane statuses. While others fumble through their bags removing unpermitted items, you and the family will look like the experts.
Flight Aware: For the inside scoop. Have you ever been waiting for a flight, only to find out last minute that it's delayed? For us, it's not so much the delay that's most bothersome, but rather the waiting around not knowing. FlightAware gives you visibility to nearly every flight in the world including arrival times and real-time plane locations so you'll know the scoop well before others do. A great feature is not only seeing your scheduled flight, but also the incoming flight. If that one is scheduled to arrive late, chances are yours might be too.
Know your airport with FLIO. Navigating unfamiliar airports can be a real nail-biter, especially if you're on a tight schedule. FLIO offers information on more than 900 airports worldwide, including flight schedules, airport maps, in-airport dining, and nearby hotels so you know exactly where to go. Even knowing where the nearest cup of coffee is, or where to head for lunch with the kids makes the difference between needless wandering and having some peace of mind. The app also features an automatic WiFi connection to every airport in the system, so you can get online seamlessly without having to log in each time.
Seat Guru: Get the best seat on the plane. We'll reserve you the best seats possible, but it never hurts to have this app for the unexpected flight change. Simply type in your flight, and Seat Guru will alert you to the best and worst seats on the plane depending on your airline and aircraft. You'd think all coach seats would be the same, but you'd be surprised: some seats feature bonus legroom, while others don't even recline or have a window. The app also alerts you on factors such as proximity to the galley and/or lavatory. Seat location could cause your trip to begin or end poorly.
These apps don't replace down-to-earth common sense but saving a little stress and time will help start your vacation on the right path. Give one of these apps a try and let us know what you think by commenting on our Facebook page!