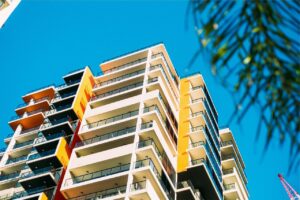 In recent years, companies such as Airbnb and Vrbo have grown exponentially across the world. Travelers looking for something other than a hotel room are understandably attracted to these options, which appear to offer a larger space and more authentic experience. But is all the hype truly accurate? This week we look at what's advertised versus the reality of vacationing at a short-term rental property. Issues such as privacy, the hassle factor, and even the legality of staying at these properties can spoil a vacation in an instant. Instead, we suggest a better way: using a travel expert to connect you with villas and condos through vetted suppliers. Why work with us instead of going it alone? We explain below.
Chore lists. Do you value your precious vacation time, wanting to avoid inconveniences and surprises? Increasingly, short-term vacation rentals are solely business ventures, so profit is king. To be clear, there is nothing wrong with making a profit, but more and more this comes at the expense of higher fees for fewer services. Around 55% of properties have a cleaning fee, which on average at $143 accounts for 10% of the total booking cost. Larger coastal properties charge $420 on average. While one could assume this means it covers all cleaning, this isn't necessarily the case. Most properties encourage or require guests to empty trash, do the laundry, and start the dishwasher. More extensive to-do lists are also increasingly common including requiring guests to mow the yard, disinfect all surfaces, vacuum, and even feed the property's farm animals. To top it off, not all listings are transparent ahead of time, resulting in unpleasant surprises upon arrival.
Worried about reviews. Since properties are not thoroughly vetted, photos of course will show the best perspective of the property possible. What's shown doesn't always reflect reality, however, when wear and tear set in. A smelly mildew-infested shower? Ancient and dirty carpet? These are all things that a photo won't represent, and customer service is dependent on who the owner is. You can read reviews of the rental but keep this in mind – many people, to keep their own rating high at 5.0, will leave artificially high reviews, therefore perpetuating a poorly-maintained property. Leaving a poor review can result in the owners reciprocating, and a lower renter's rating can reduce access to future properties. Why worry about your "ranking" on these sites when you should be enjoying a vacation?
Is it legal? Just because there is a listing doesn't necessarily mean the property is abiding by local laws. A report by the New York attorney general's office in fact showed evidence that 72% of listings in New York City could be considered illegal resulting in $33 million in missing but required hotel taxes. There are even instances of guests being evicted from the rented property by law enforcement, where the vacationers find out it was being illegally subletted.
Is it ethical? In addition to the legality of short-term rentals, there is also an economic and ethical piece of it. While these companies advertise authentic experiences and living like a local, in fact the inflated per-night price incentivizes owners to invest in these types of properties over those who are rented by year-round tenants. The result is sky-rocketing rents that force local residents to move elsewhere. It also takes away from the local economy, removing jobs that many would otherwise have at a resort.
Safety. When at one of these short-term rentals you really don't know how secure it is. Will the owner try to access the unit while you're vacationing there? Do you really know how safe the neighborhood is? There have even been nightmare reports recently of hidden cameras in the rented properties. Bottom line, you really don't know what you're getting in an app-based short-term rental and it's impossible to know ahead of time until you get there.
What travel experts offer. Instead of all the hassle and uncertainty, we offer thoroughly vetted condos, villas and houses that are an alternative to hotels. We can even arrange for special amenities such as a chef or grocery buying service to make your stay as hassle-free as possible. These are perfect for family vacations, romantic getaways, multi-generational reunions, and so much more. With our connections to these properties, give up the stress of all the unknowns with Airbnb, Vrbo, and other go-it-alone websites and simply let us craft your next perfect getaway.