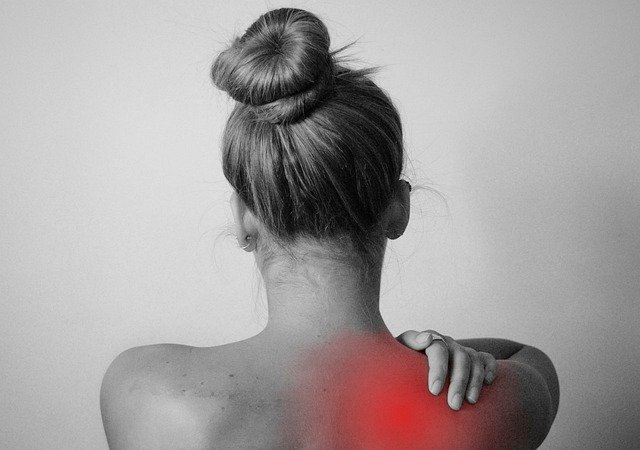 Reference: Cleveland Clinic
If you've ever set off for a faraway destination, you probably know the feeling of "snap, crackle, pop!" as you get off the plane. Being confined to a small space can be difficult on the body, possibly causing pain and stress, both of which are the last things you want on a vacation! With a few simple tips, you can take on the long flight and feel much better upon your arrival. Here are a few motions we recommend while traveling to your destination.
Seated cat-cow pose. This pose helps to soften and lubricate your spine, creating space between your vertebrae and increasing circulation.
Sit up straight with plenty of room behind you on the chair.
As you exhale, lean forward and lift your head upward.
As you inhale, round your spine and look toward your belly button.
Repeat at least three times.
Seated spinal twist. Within the confines of a plane seat, you can give your back a nice break by doing spinal twists. They stretch your torso, ribs and respiratory muscles and even help to massage your internal organs.
Keep your feet on the floor, with alignment through the joints.
Inhale, lengthening your spine and keeping your shoulders parallel. With that tall spine, rotate toward the back of the chair and place one hand on your leg and one hand on the chair.
Hold for 3 to 5 breaths.
Repeat on the other side.
Neck rolls. Slow, steady neck rolls are a simple movement that can easily be done on long plane rides and other types of travel. They loosen the muscles to help alleviate tension in the shoulders and neck.
Imagine a clock right in front of you, and slowly circle your nose around the clock, letting the weight of your head help stretch your neck.
Breathe slowly, in and out, as you do your neck rolls.
Reverse directions and repeat.
Shoulder rolls. Loosen your shoulder muscles and release tension with simple but impactful shoulder rolls.
Scoot forward a bit, making sure your back isn't touching the back of your seat.
Draw circles with your shoulders in one direction. "Think up, back and down," Bar instructs.
Repeat in the other direction.
As with all stretching poses, be sure to keep your breath steady with each movement!
Seated forward fold. This simple move stretches the lower and upper back. You'll need some space to bend to the front of your seat, so you may not be able to move fully forward on an airplane. But it's perfect for getting in some movement as you're sitting in the terminal waiting for a flight.
Keep your feet on the floor, with alignment through your joints.
Take a deep breath in, and roll your spine forward, reaching to the ground as if you're picking something up under the seat; alternatively, place your forearms on your thighs and lean as far forward as you can. Let your head hang for a breath in and out (but be careful if you feel dizzy).
Slowly sit up, rolling your spine back into a seated position.
Traveling to your destination can be a bit strenuous, especially if there is a long plane ride involved. By trying these easy movements, you'll be able to avoid many of the pains and aches associated with air travel and can arrive refreshed and ready to relax!