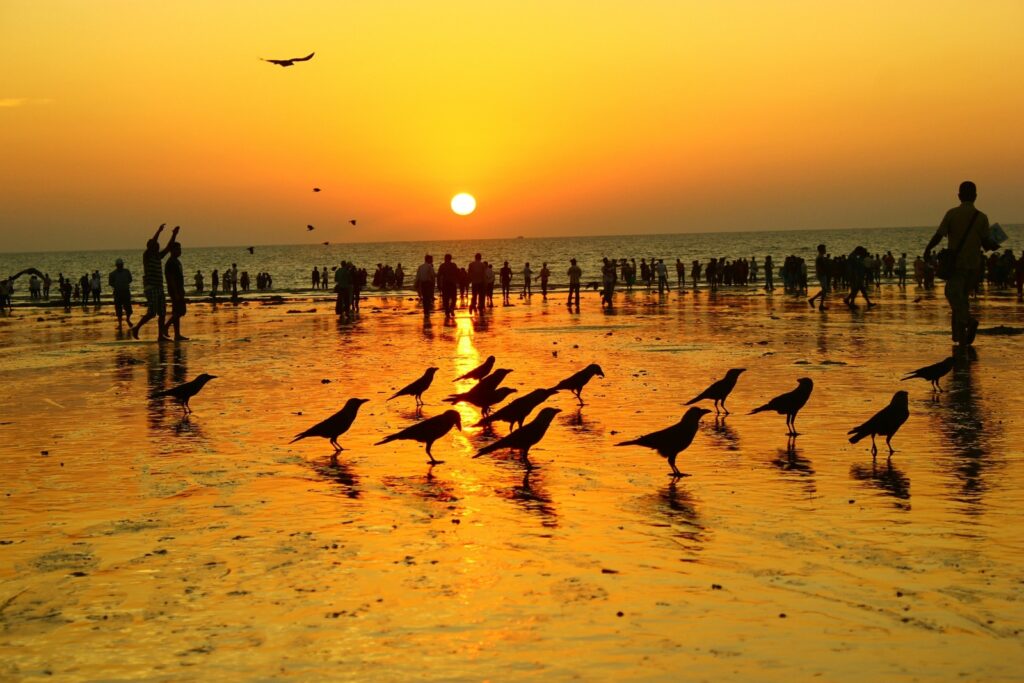 If you're like us, the past year has provided plenty of time to update our travel bucket list. It seems to grow longer by the day! As we think about all the places we want to visit in 2021 and beyond, one important question to consider is the pros and cons of peak versus off-season travel. For certain locations it's obvious – you wouldn't go skiing in the middle of summer or take an Alaskan cruise in January. But many destinations offer attractions year-round giving you a choice to visit in optimal weather and perhaps when school schedules line up perfectly – or during a slower time. So, what's the perfect season to check items off your travel bucket list? Read on to find out!
Alaska (Peak: Mid-June through August).  Mid-June through August is peak season in Alaska when the summertime weather is mild and daylight is abundant. Whether it's sailing past the glaciers of the panhandle, experiencing the wildlife and stunning scenery of South-Central Alaska, or riding the famous Alaska Railroad toward Denali National Park, tourism is booming this time of year. When temperatures drop, so do the tourist numbers. Yet, Alaska is a great place for "shoulder season" travel during early and late summer – the time of year when most options are still available, but oftentimes are less crowded. For real adventure, there is plenty to experience during wintertime in Alaska. The short days allow for magnificent displays of the Northern Lights, and the Alaska Railroad operates year-round, letting you experience a true winter wonderland from the luxury and warmth of your rail car.
Hawaii (Peak: Mid-June through August and Holiday Season). In Hawaii, the weather is comfortable no matter when you visit. January and February, as well as September and October are considered the slower periods as schools are mostly in session without break, meaning if you have flexibility there might be more value to be found on vacation packages during this time. Some hotels even offer "couples only" months to accommodate honeymoons and other romantic getaways without the kids. The flip side of off-season tourism is the rough seas, particularly in the winter months, and more limited options on activities and excursions. June through November is typical hurricane/typhoon season in Hawaii; during these months there is the chance of a storm and more humid weather. Each island in Hawaii has its own climate, geography, and vibe. When you choose to visit Hawaii, we'll walk you through the options and tradeoffs to find your perfect match.
Caribbean (Peak: December through April).  Unlike Hawaii, December through April is peak time for the Caribbean including the Riviera Maya, as people flock from the northern winter climates to the warm, sunny beaches. You'll find bustling all-inclusive resorts and plenty of excursion options during this time. Traveling during the off season will save money, but it is risky due to hurricane season (June through November). If you're willing to roll the dice, travel insurance is a must to protect your investment.  The one exception to the Caribbean's peak season is Bermuda. Bermuda sits far north of the Caribbean Sea, about 650 miles off the coast of N. Carolina.  With its famous pink sandy beaches and cooler climate, May through October is when tourists mostly flock here.
Costa Rica (Peak: January through April).  While Costa Rica has plenty of coastline, the true adventure lies in the interior of the country with 29 national parks, over a dozen volcanoes, and a wide range of animals you won't see anywhere else. The climate is temperate in Costa Rica year-round, but the off-season from May through December sees a lot of rain (known as the wet or green season). Yet if you want to see Costa Rica when it's most lush and get a taste for the laid-back culture minus many of the crowds, off season might be for you.
Europe (Peak: Mid-June through August).  A trip to Europe can be fantastic any time of year, but summer is peak season because of school breaks, vacationing Europeans and warmer weather. Wanting a river cruise?  The best value on the Danube and Rhine Rivers is during the Christmas season (from Thanksgiving to Christmas).  You stop in BEAUTIFUL towns and can experience their traditional Christmas Markets. What a way to get into the Christmas spirit!  This is where most of our beloved Christmas traditions originated. You might also consider taking a river cruise during October and November for milder weather but still lower pricing. Also, most hotels and museums are open year-round, so if you don't mind packing some warmer clothing, the shoulder and off-seasons are a great time to mingle with the locals. Travel to Europe currently is highly restricted, but we are hopeful and optimistic that it will resume this year!
There's a reason why people typically prefer peak season – the weather is nicer, tours are running, and all attractions are open. On the flip side, expect to pay more and have crowds during busier times. During off-peak, you'll miss out on some things. Shops and restaurants may have limited hours, tours may operate on a modified schedule, and some businesses or events might shut down all together. But some people enjoy the slower pace and have a really great experience traveling when others generally choose not to.
Regardless of what type of traveler you are, we can help plan the perfect trip for you! Contact Denise at Denise@SunsetVacationsTravel.com to get the ball rolling.