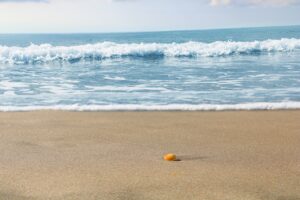 Cruise lines offer a dizzying array of cabins for you to choose from. Fortunately, your travel expert can help vet all the options for you. Do you tend to get seasick? Want to be close to all the action? Whatever your travel style, there is a location best suited for you.
What if I get seasick? If you tend to be prone to motion sickness, low and central is the key. This way you'll experience less of the roll and sway of the ship. Some over-the-counter medication can also help if you're sensitive to the waves;  it may make you a bit sleepy but also worth it.
Dining, entertainment, pools. If you want to be close to the action, consider a higher level deck. You'll have easier access to mid-ship entertainment hubs. If mobility challenged, you may want a room that's closer to the elevators. If you're not into the party scene, consider a stateroom that's farther away from the liveliest areas.
More about noise. This means, for example, a room right beneath the pool or entertainment venues. This is often the loudest area of the ship particularly during the day and well into the night. So if you don't want to listen to daytime DJ's or early morning partiers, consider a lower deck.
Interior rooms. They are like a large closet. We don't recommend booking an interior room unless it's necessary for children/relatives. If you're going on a cruise, enjoy it with a private outdoor space. We can give you many reasons to have a balcony.
Oceanview. Better than an interior, an Oceanview has a non-opening window. Location and view matters as well as window size. Is it a port hole or a full window?
Benefits of a balcony. Balcony rooms are the most popular on a cruise. Consider the direction that the room faces such as forward, aft, starboard, port or an interior ship view. On an Alaska cruise there are certain cabins with the best views. We will choose to meet your needs, avoid obstructions as well as "balcony" cabins that just don't meet the hype.
Suites. Suites can be the first category to sell out because there are fewer of them and the additional space and amenities offer an excellent value. It's a balance of what size you need, the amenities you desire and what you can afford. Book early!
Single travelers. Going solo? Very few ships have cabins for individual travelers, but some do exist. Book with us early to discover available options and know that price might be elevated if you're going alone.
Guarantee cabins. A guarantee room has a lower fare. What this means is you are guaranteed to get the type of cabin category you booked – inside, oceanview, balcony, suite, etc. However, you don't get any say in the location. The cruise line will assign your cabin number usually in advance of embarkation day. This is only for those who enjoy being absolutely anywhere on the ship as the assignment cannot be changed.
Cabin choices on any ship are in the hundreds. Let us help you find the perfect location for your next vacation.