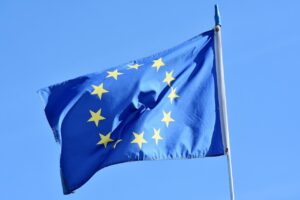 The U.S. passport is one of the most powerful in the world, allowing visa-free access to 184 destinations across the globe. However starting in 2024, the European Union is preparing new document requirements for American citizens to visit. Is it technically a "visa"? No. But there will be some additional hoops to jump through before you can begin your European escape. Here's what is changing and what you need to know.
What is the new program exactly? It's called the European Travel Information and Authorization System (ETIAS) and "visa-free" citizens from countries such as the U.S., Canada, Australia, and New Zealand will be required to apply to the system and be approved prior to departure.
What will be required? ETIAS is not a visa in the traditional sense. In fact, expect a fairly easy and streamlined process, but one you must not forget. You'll fill out an online application (exact website TBD) and approval will be delivered by email. You'll then need to be prepared to print or show the email to the border patrol office upon arrival into Europe. The application will require some biographical information, travel plans, travel history, and other security questions. Approval for most applications will take only about an hour, but it could be up to 96 hours if additional follow-up is needed.
Cost. The application costs 7 Euros or about 8 USD. Everyone will be required to pay the fee including children. For about $8 and once approved, you'll have continued visa-free access to Europe for multiple entries over three years, or until your passport expires.
Other details. Without getting too far into the weeds, the ETIAS only applies to Schengen countries in the EU, plus members of the European Free Trade Association which includes non-EU countries like Iceland, Norway, and Switzerland. Non-Schengen countries such as Ireland do not fall into the program, even though they are in the EU. Yes, it is confusing but we'll help navigate the requirements for you depending on your specific journey. When in doubt, or if there is any possibility of entering another country spontaneously, we'd recommend completing the simple process before your departure.
Why is the ETIAS being rolled out? The goal is to tighten border security and digitally screen travelers, similar to the Electronic System for Travel Authorization (ESTA) for visitors headed to the U.S. The length of time U.S. citizens can remain in Europe is not changing – that's up to 90 days within a 180 day period.
More information on the exact roll-out date is likely to be available soon. We'll keep you up to date in our newsletter and on our Facebook page. But the good news is that the program, after all the hype, appears to be simple and fast.
One thing is clear: European travel is booming and expected to remain strong, so booking river cruises and other travel experiences early, early, early is key. It's still easy to travel to Europe. This is just one more step to think about and we're here to prepare and guide you when we build your vacation. Contact us anytime at SunsetVacationsTravel.com!