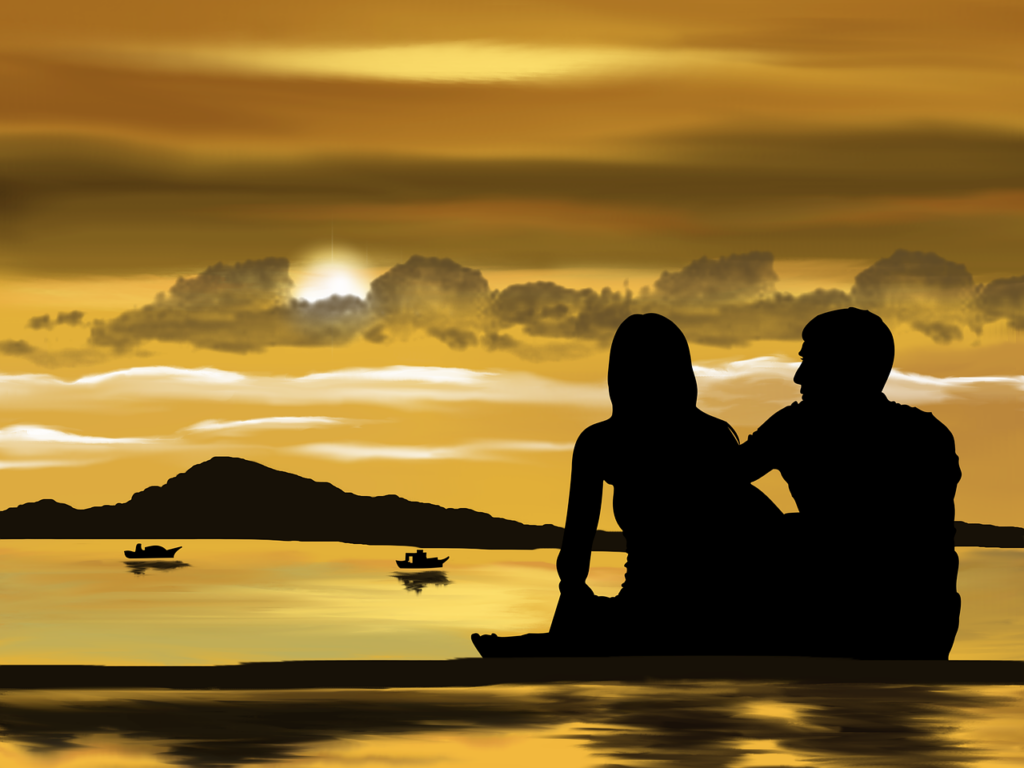 Staying home in 2020 meant delaying honeymoons and milestone anniversaries. So this year we encourage couples to celebrate their relationships, to keep the romance alive! Setting time aside to spend with your spouse is the best way to reconnect. A successful marriage takes deliberate work; so honor it with the gift of travel! Location is the key to amazing memories. Here's a look at 12 romantic destinations that are sure to please you both.
Belize. A beach paradise with a side of biodiverse tropical forest and Mayan sites, Belize is perfect for couples looking for an active vacation. From zip-lining through jungle canopies, rappelling down waterfalls, floating through jungles filled with howler monkeys to scuba diving and snorkeling along the second largest barrier reef in the world, Belize is perfect for any couple looking to explore together.
Hawaii. A tropical paradise without needing your passport, Hawaii offers couples top-notch romance! Picturesque views, amazing beaches and sweeping Pacific breezes make this location prime for romance and adventure. You can be as active or as relaxed as you want; each island has a different feel, so work with our travel professional to recommend the perfect getaway to meet your expectations.
Akumal & Tulum, Mexico. The Riviera Maya is a great option for those looking at celebration experiences at a great value. Just south of Cancun, both have spectacular blue water, white sand, snorkeling, Mayan temples and a quiet setting. Temperatures throughout the year are a consistent 80-90 degrees, making this a fantastic year-round option for couples needing a getaway. You can't beat its vast selection of 5 star All-Inclusive resorts and boutique properties.
Aruba. Aruba is a friendly and relaxing desert island just 15 miles off the cost of Venezuela and is stunning for a romantic getaway. Couples can take advantage of a secluded white sandy beach, as well as Aruba's many pools, spas, casinos, and more. Plus Aruba is out of the hurricane zone for trips June through November.
Portugal. When European travel opens back up, consider Portugal for an off-the-beaten path romantic destination. Portugal has culture-filled cities, warm weather, varied terrain, and sophisticated resorts that many couples search for. Did I mention the tasty food?
Niagara-on-the-Lake, Ontario, Canada. Just 20 minutes from Niagara Falls, Niagara-on-the-Lake is a small, quaint town perfect for a romantic stroll or relaxing evening out among colonial-style buildings. The town is also in the heart of Canadian wine country where you can spend a romantic afternoon sipping ice wine and wines made from local produce such as peaches. See the falls then stay in this cozy little town.
Jamaica. Filled with a vibrant culture, mountains, rainforest, and beautiful beaches, Jamaica is the home to many 5-star all-inclusive resorts which makes it ideal for a laid-back, worry-free getaway with your loved one. Spend time together climbing water falls, slow paddling down a river, watching a sunset and touring coffee plantations. Then spend the evening overlooking the water with a cocktail from your over-water bungalow, not stressing about the cost of that second round of drinks or late-night room service order.
Alaska. If tropical is not your gig, rekindle your romance in a cozy spot under the backdrop of towering mountains and glaciers. Take a land tour aboard the historic Alaska Railroad and experience the natural beauty, wildlife, and wide-open spaces that Alaska offers. In the winter catch the Northern Lights! What a great place to disconnect from the stresses of regular life and reconnect with each other!
Costa Rica. One of the most biodiverse countries on the planet, Costa Rica is the perfect getaway for pairs who like to be active. There are 29 national parks, including some with volcanoes and animal species found nowhere else.  Here you'll find activities such as guided hikes and nature river tours, white-water rafting, horseback riding and zip lining – all unforgettable experiences to share together. Beaches are "just okay"; note that if you're looking for a beautiful white sand beach, that's not Costa Rica with coasts of black volcanic rock. Beauty is in the eye of the beholder!
Bermuda. About 600 miles east of North Carolina, Bermuda is old-colonial with a modern charm. It's best known for famous pink-sand beaches, beautiful architecture, and its breath-taking underwater world with endless turquoise waters. Being farther north than other Caribbean islands, December through March is about 65 degrees. While summer is peak season with temps 10 to 20 degrees warmer.  
River Cruise. A river cruise is ideal for couples looking to unpack once and cover a lot of ground in a floating boutique hotel setting. Comfortably watch the world drift by from the luxuries of your private stateroom and then tour a new town each day. Itineraries are wide-ranging across Europe such as the Danube, Rhine and Douro. Or take a U.S. river cruise to see America's rivers and quaint towns from a new perspective.
Machu Picchu. This UNESCO site in Peru is on the "must-see" list for many travelers. Reconnect with your spouse at this incredible site set high in the Andes Mountains. From Lima it's a short flight to Cusco before boarding a bus and then a train to the sacred site.  Don't stress; because you want to have a guide to do this right, we'll arrange all your travel components. Outdoorsy couples who also love history and culture will love trekking along the same paths the Incas walked. You can even pair a stay at Machu Picchu with an excursion through the Amazon rainforest.
Contact us to create your dream vacation at one of these exotic locations or the one of your choosing! We'll make it painless and stress-free so you only need to focus on having a great time!