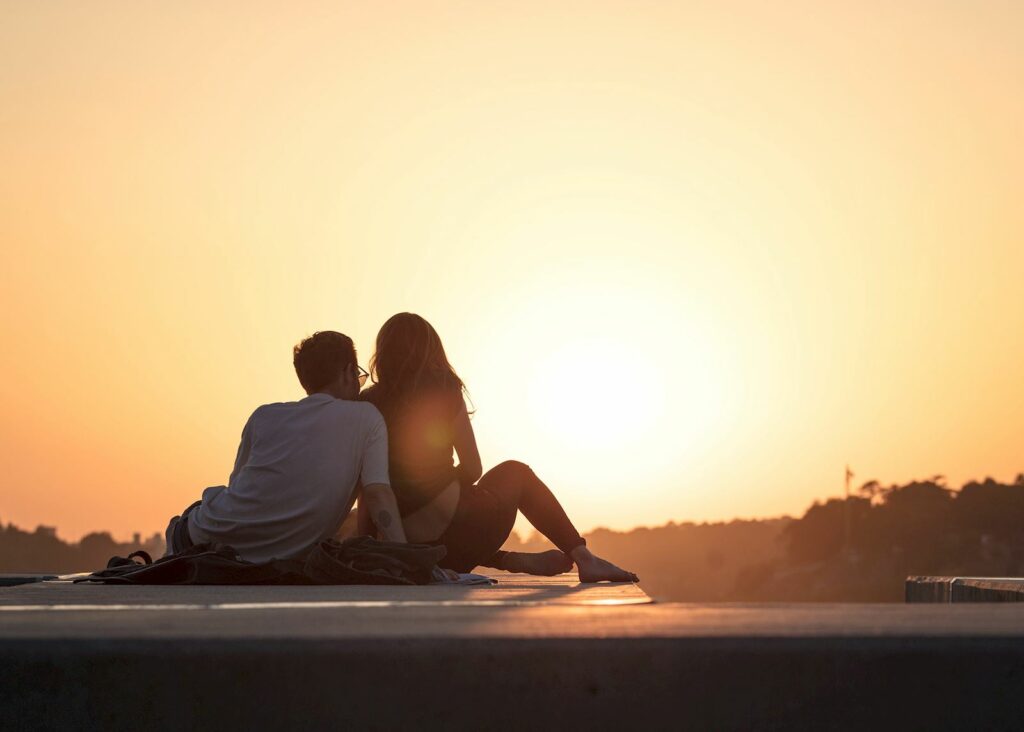 There is so much joy in planning honeymoons, anniversaries, and romantic re-acquaintance getaways. That's what we love about travel: it offers the chance to step away from our hectic lives to reconnect and figure out what's truly important. While we can't travel right now, the idea came to us – what about a stay at home "date night" to conjure up the feelings that travel brings? Here are ideas to pull you and your partner away from the stress to create something special, all from the comfort of home.
Dress up. There's nothing wrong with keeping it casual on your date night but consider spicing it up a bit by dressing up! Here's an idea – think back to your first date or a milestone in your relationship. What were you wearing? Maybe you still have that piece of clothing, or perhaps you have something close that will bring back memories of the cherished time. Capture your date night with a photo. If you have photos of the original event you're recreating, make a "before" and "after" album!
Game night. Start on a fun note with a game! Look up a new card game, break out the dominos, or how about this twist on a classic newlywed game – called "The Quarantine Cupid," answer the following for BOTH you and your spouse and once finished, compare what you wrote down!
Most embarrassing moment of quarantine
Place you want to travel to in 2020
Favorite date you've been on together
Newest quirk
Favorite attribute
Most selfless or sweetest action from your spouse
Ultimate bucket list. Work together to come up with your life's bucket list as a couple. Write down all the dates you want to try, the places you want to travel to, and other experiences you want to have together. You could even set timeline goals for making these dreams become reality. You'll be surprised how many great conversations this will bring up, and it will make you closer by learning more about each other's desires.
Travel inspired dinner. Pick a country you've been wanting to visit and cook dinner together inspired by that place. Dreaming of a river cruise down the Seine with the Eiffel Tower in the background? Prepare a cheese platter paired with a bottle of French wine. If you're dreaming of a couples' getaway to the white sandy beaches in Mexico, set up a make-your-own taco, nacho, or burrito bar alongside a freshly-made cocktail (some great recipes are here). Options are endless here, so research authentic dishes and get creative. If you'd prefer, support a local restaurant by ordering out.
Cuddle up. Once your meal is ready, take it on a romantic, stay-at-home picnic! But first, set the scene – place a blanket on your patio, lawn, or even inside near a window. Dig out some candles or set up string lights and consider background music to set the ambiance. Cuddle up an hour before sunset to share the golden hour scenery together, and end your perfect day watching a travel-inspired movie.
One of the keys to keeping the relationship spark alive is to take time to reconnect and refresh your feelings for each other. While we can't leave our homes for a real date, we hope you'll find a few ideas in our list that make your date night special. What ideas do you have? Leave us a comment below!