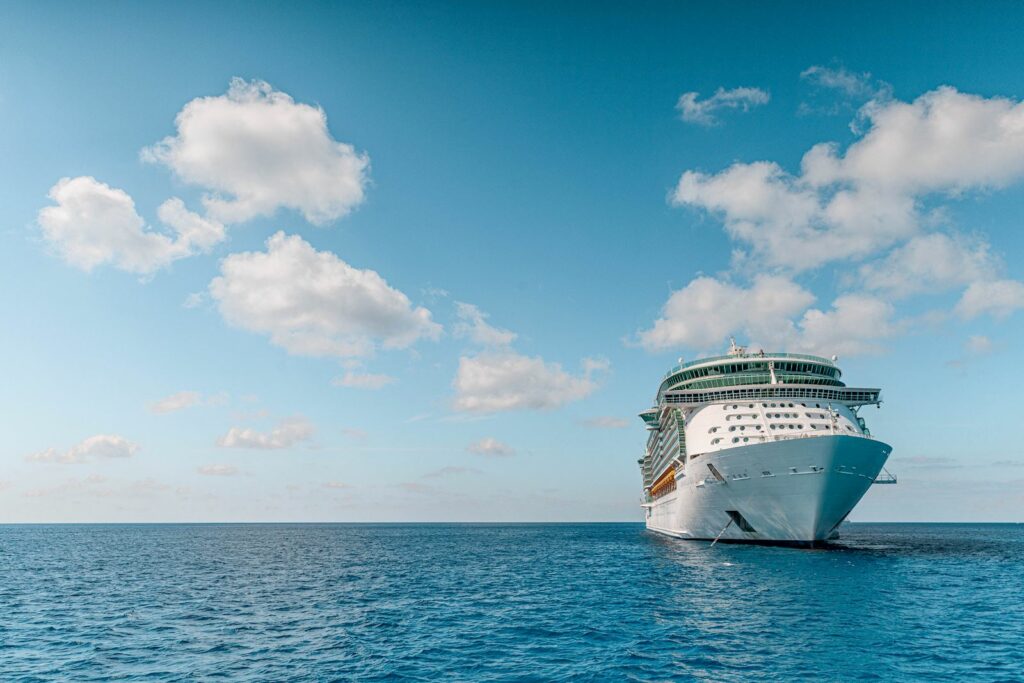 More than a year after the CDC shut down all cruises in the U.S., there currently doesn't appear to be an end in sight. So, cruise lines are making their own waves by taking action and moving to friendlier waters! Royal Caribbean recently announced several itineraries starting in the Bahamas, with other lines following suit across the Caribbean and Europe. Most will require passengers and crew to be fully vaccinated before boarding, and those under 18 will need a negative COVID test. Additionally, "small ship" cruises are allowed to sail within the U.S. including Alaska, which we discuss below. The rules and regulations are changing constantly; here's the latest on how you can cruise this year.
Europe. Several countries in Europe are expecting a strong cruise season, including Greece and Cyprus. Cruise lines will require vaccines and testing according to each country's specific entry requirements. Sailings are open to U.S. citizens, with top itineraries including:
Brand new Celebrity Apex with seven-night sailings from Athens, Greece. Cruises start on June 19 and run until September with bookings beginning March 30. There are two itineraries: one combining the Greek islands and Cyprus, the other combining the Greek islands and Israel.
Royal Caribbean is operating a seven-night cruise to Greece and Cyprus on the Jewel of the Seas starting July 10. The voyages will depart from Limassol, Cyprus, through October and visits places such as Athens and the Greek islands of Rhodes, Crete, Mykonos and Santorini. Bookings open April 7.
Celestyal Cruises is sailing again around the Greek Islands for 3, 4 and 7 nights beginning this May. Come be an international explorer in the birthplace of democracy. You'll be dancing on deck between stars and glittering waves and writing your own Greek legends!
Caribbean. The cruise industry has been hard at work negotiating with governments in the Caribbean to safely resume cruising. Due to the reluctant CDC in the U.S., these cruise lines are avoiding U.S. waters altogether. Still just an easy flight away, here are a few itineraries we love:
Royal Caribbean is offering seven-night getaways from Nassau on the famous Adventure of the Seas. Relax for two whole days at Perfect Day at CocoCay (Private Island), venture into Maya history during a visit to Cozumel, and unwind on Grand Bahama Island's beaches. Sailings begin June 12 and are available to book now.
From June 26 through August, Royal Caribbean will also be sailing from Bermuda to the Bahamas, a seven-night cruise and a first for the cruise line. Travelers will need to adhere to Bermuda's health protocols which include getting a negative COVID test before traveling, as well as a test upon arrival.
Celebrity Cruises is offering several itineraries originating from St. Maarten beginning June 5. These include Aruba, Curacao, and Barbados; or British Virgin Islands, St. Lucia, and Barbados.
Small Ships in Alaska / U.S. Ships that hold less than 250 passengers are still operating in the U.S. In Alaska, there currently are more ships and trips than ever before. Small ship cruises cater to every interest, activity level, and budget. Cruising season begins in April and runs into October; itineraries vary widely from traditional port stops within the Inside Passage to wildlife viewing amidst the remote Aleutian Islands in far west Alaska. Small ship cruises also offer flexibility on each day's itinerary based on weather and what there is to see; for the ultimate in flexibility consider hiring your own private yacht charter. Booking early is key with small ship cruises.
Another option in the U.S. that's gaining attention is river cruising. American Cruise Lines will be operating in 2021 with vaccines required for sailings through at least April 10 as well as a negative COVID test within 4 days of the start of the trip. Some itineraries of this uniquely American experience include:
Lower Mississippi River Cruise from Memphis to New Orleans, a seven-night itinerary including stops in Vicksburg, MS; Natchez, MS; Oak Alley plantation, and others. Cruises start March 17.
Columbia and Snake River Cruise from Hayden Island, OR to Clarkston, WA. Explore the beauty and history of the Pacific Northwest on this 8-day cruise following the path of the Lewis and Clark Expedition. Sailings begin April 21.
Thanks to these cruise lines' hard work they've created their own good fortune and will sail again in 2021. Things are changing quickly and often, so we'll keep you in the know by signing up for our twice monthly newsletter.
Contact us today to begin planning your vacation before space is gone.