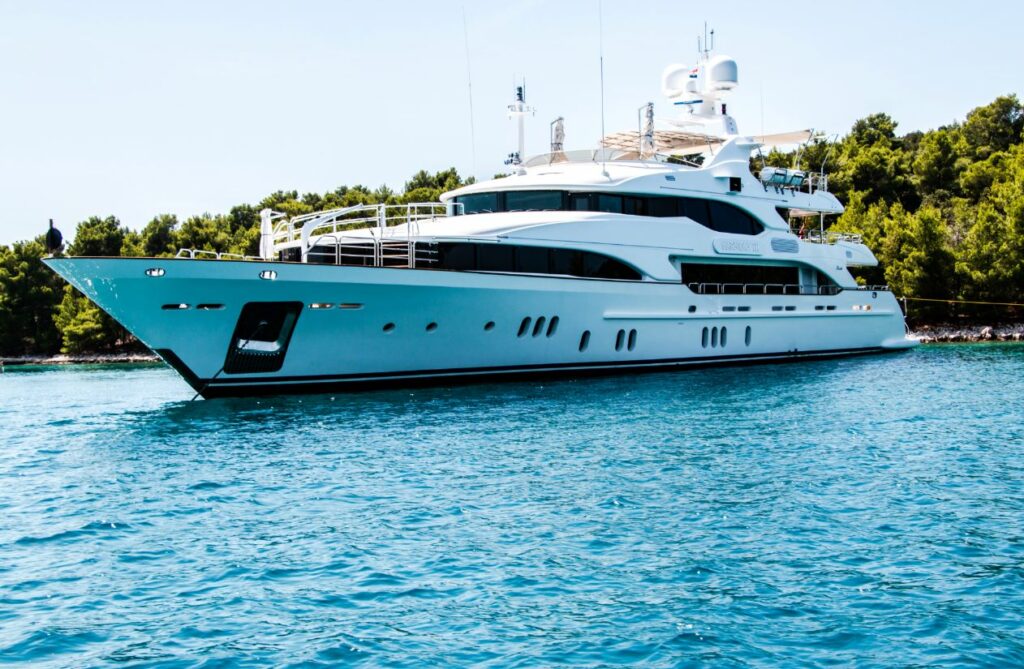 With ocean and river cruises mainly suspended until at least spring 2021, have you considered the ultimate luxury of a yacht charter? Imagine experiencing up close the warmth and healing powers of the water with a small group of your closest friends and family where you get to choose each day's itinerary. If you think a yacht is out of your price range, you'd be surprised – the cost can be about the same as a stay at a resort or a suite cabin on a cruise. Feel like a celebrity on your next vacation! Here's why a yacht charter should be on your bucket list.
Luxury and comfort. When planning your itinerary one of the first decisions is the type of yacht you want to sail on. Yachts range from 45 feet to 300 feet in length, from catamarans to super yachts. Most have capacity for about 12 guests plus a full professional staff, all among well-appointed furnishings and modern conveniences such as Wi-Fi. On board you'll have dedicated gourmet chefs making sure your favorite wine is stocked for the trip and planning for all the local flavors you want to try. The yacht will also be equipped with water sports gear so you can decide whether to spend a day relaxing/playing at sea, going into port, or both.
Freedom and flexibility. Unlike traditional cruises with set daily travel schedules and excursions, you have the freedom to dictate almost anything about your trip. We'll work with you to recommend top sights along your desired route but since it's your yacht for the week you get to decide where and when you want to start each day, what activities interest you, and whether you want to stay put or sail on. Maybe there's a historical ruin you want to check out, or you come across a seaside restaurant. Simply inform the captain what you want to do and they'll work out the logistics.
Itineraries. Where you choose to explore is only limited by your imagination. Sail on the crystal-clear waters around the U.S. or British Virgin Islands, see the cliffs along Italy's Amalfi Coast or soak in the bright autumn foliage in the Canadian Maritimes. Most yacht charters sail only around 75 to 100 miles per day which gives you ample time to relax, see the sights at your pace, and get access to places that few ever get to experience when on a larger ship. With the small size of your personal group, itineraries can be customized to meet your specific needs whether you're wanting a family-focused vacation or an adults-only escape.
Affordable. Being treated like royalty for a week must come at a high price, right? It's surprising to many that a fully-staffed and supplied catamaran starts at only $2,700 per person per week! Even better, we'll consult with you to put everything into an all-inclusive package including all meals, an open bar, port taxes, land excursions, and watersports. When you step aboard you won't need to worry about a thing.
Want to rediscover freedom on your next vacation? Then cast off on a luxury custom yacht charter getaway designed specifically for you. Click here to contact Denise to get the ball rolling.