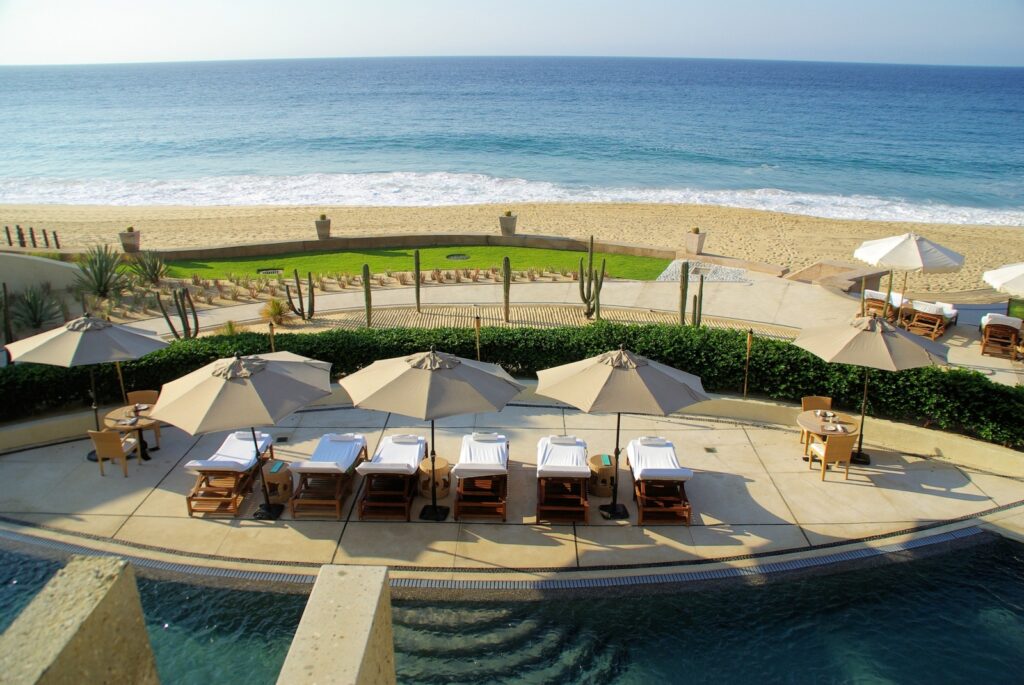 Let's be very clear: safety is our number one priority for our clients. As travel consultants, part of our job is keeping a close eye on regional events to make sure the destinations we recommend will provide the exceptional experiences that you want, and deserve. Mexico is a country that hosted more than 35 million visitors last year, and 86% of those visitors said they would like to return within the next six months. However, recent events have caused the U.S. State Department to issue a travel advisory. Is Mexico still a great place to vacation? You bet it is. Are there things to keep in mind just like you should do anywhere inside and outside the U.S.? Absolutely. In this week's blog, we discuss some top questions related to Mexico travel to keep you informed on the facts.
Mexico travel, an overview. Mexico is a leading tourist destination, and tourism in the country is increasing. So far in 2017, tourist numbers are up 9 percent compared to last year. For U.S. visitors, 94 percent say that their experience in Mexico exceeded their expectations. With gorgeous beaches, and high-quality resorts, Mexico is top-of-list for folks wanting an all-inclusive beach vacation. Mexico relies heavily on tourism, and as such, the Mexican tourism board has long-standing protocols in place to keep tourist areas safe, free of disruption, while maintaining quality standards. Tourism equals money for the Mexican economy, so the government and resorts take utmost care to ensure that these areas remain as safe as possible. This includes maintaining standards on food and beverages.
Tainted alcohol. The issue with tainted alcohol in Mexico has gotten a lot of attention lately, leading to some folks being hesitant to visit the country altogether. Prompting the attention is the undoubtedly tragic event of a young woman from Milwaukee blacking out and ultimately dying from tainted alcohol in Cancun. Other victims have reported blacking out or becoming violently ill after consuming even small amounts of alcohol. Mexican authorities have since uncovered around 10,000 gallons of tainted alcohol from resorts around Cancun and Playa del Carmen.
These events are certainly serious, but they shouldn't keep you from visiting Mexican resorts. There are a variety of ways to keep yourself safe – perhaps most importantly is to be aware of the medications you are taking and how they mix with alcohol – and to drink plenty of water between each alcoholic beverage. Also, consider sticking with canned/bottled beer and wine, and certainly stop drinking if something tastes off. You're never 100% safe anywhere, and we would never claim otherwise, but it's important to keep in mind the number of people who visit Mexico without any issues whatsoever.
Another important item, especially when traveling outside the U.S., is travel insurance. If you do require medical attention (not just from drinking alcohol) in Mexico, most hospitals demand payment in advance of offering any services. Some have even been known to require many thousands of dollars in advance. Travel insurance is simply a must so you don't have to worry about your finances if you were to get ill.
What about other crime in Mexico? The State Department website lists a state-by-state guide for areas within Mexico, and just like anywhere, crime varies a lot based on location. The places we send clients have much less crime than non-tourist areas. Also remember that travel advisories are meant to keep travelers informed, and are issued for hundreds of countries across the world. They don't mean that you should avoid the country altogether. And registering for the STEP program from the State Department is intended to keep you updated during your trip. Many news events that get attention by the U.S. media are isolated incidents taking place in locations far away from tourist areas, among people that know each other. Crime near resorts is usually isolated and non-violent.
Just like the U.S., precaution and basic common sense is needed anywhere you go. If traveling to New York, Chicago, or Miami you are going to be on guard. You should be even MORE on guard in another country. Keep in mind that the resorts are private, but beaches are not. Certainly don't leave valuables unattended, just like you wouldn't do at home. We also only recommend leaving the resort if on a fully-guided excursion. However, bear in mind that many places in Mexico have less crime than large U.S. cities. And rest assured we won't agree to book a trip for you to any area with a dangerous warning.
Should Mexico still be on my list? Yes. For luxury, all-inclusive resorts, Mexico is and will continue to be a top destination. Even better, many U.S. cities offer nonstop flights to the top resort cities in Mexico. For a relatively inexpensive and fantastic beach vacation, Mexico just can't be beat. Anytime you leave the United States you WILL experience conditions that are different in many ways. For example, we typically follow the rule-of-thumb that a 4-star hotel abroad is equal to a 3-star in the U.S. Rest assured, though, when we recommend a place, we've either been to the resort personally or have done extensive research about the property.
The bottom line. As travel experts and consultants, we love traveling to Mexico. We hope this blog offers some transparency to the latest media attention, and also helps alleviate your concerns about visiting. Nowhere is completely safe, but the vast majority of visitors to Mexico have a wonderful time. We hope you'll have the same opinion.