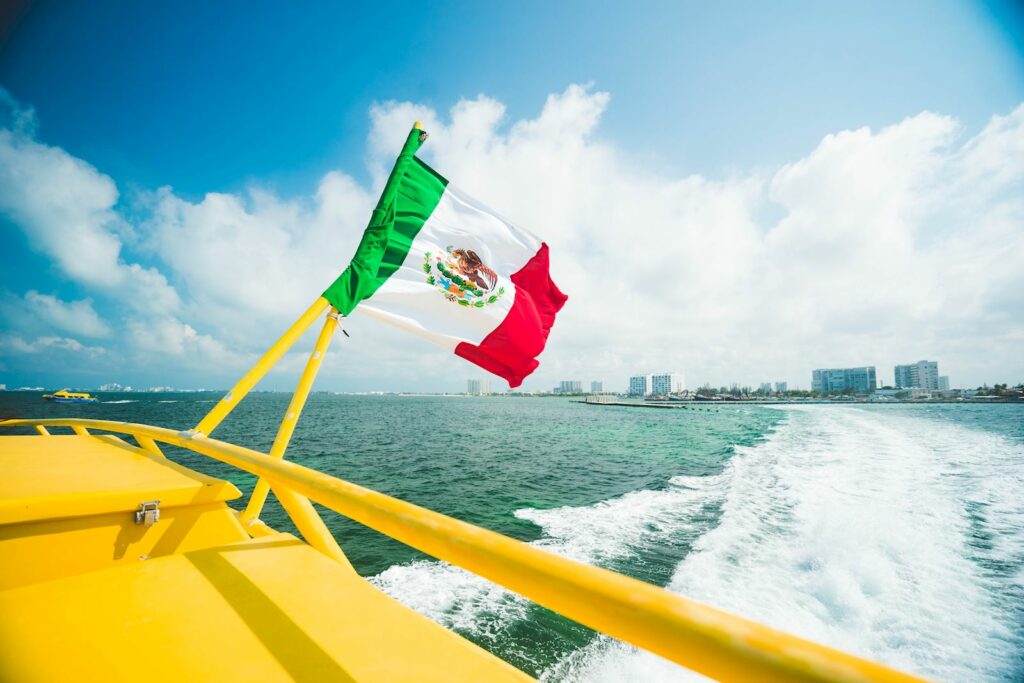 Our neighbor to the south offers up endless sunshine and relaxation, and is our top pick for 5-star luxury;something we can all use right now. In fact, while I've not yet visited since Mexico opened in June, agent friends tell me they felt safer there than they do in the US because of all the protection measures being followed. They were blown away by the new protocols in place in Cancun/Riviera Maya and Los Cabos areas. From the moment they arrived they knew the virus was being taken very seriously. Mexico resorts are open for business with COVID safe protocols in place, from the airports to private transportation to luxurious resorts' expanded cleaning and safety measures.
Packed with sights and activities, not to mention beaches, the question becomes which beach in Mexico to visit? The Caribbean and Pacific sides each offers unique experiences, with differences in terrain, culture, and history. Which coast will you fall in love with? This week we lay out the main differences between east and west to help you decide which is right for your next much-needed luxury getaway.
Beaches. Are you picturing sugary white sand beaches stretching for miles along with crystal-clear, calm warm water? The Yucatan peninsula on the Caribbean Sea has you covered. On the flip side, the Pacific west coast offers more rugged beauty with mountains, coarser brown sands, and water that tends to be darker blue or even green. The Pacific coast also features dazzling waves but with a strong undertow only a few resorts are in sheltered bays to offer swimmable beaches. That doesn't mean you can't lay by a gorgeous pool and admire the ocean though!
Water activities. If you're into ocean activities you can find plenty of things on both coasts such as parasailing, jet skiing, fishing, boat excursions, and snorkeling. Due to the water clarity of the Caribbean, snorkeling and scuba diving excursions are especially popular; there even are several underwater caves (cenotes) around Cancun/Riviera Maya to explore. With the Pacific's renowned waves comes the opportunity to try surfing. Mexico's west coast is better known for deep sea fishing and trophy-sized fish including marlin and tuna, as well as whale watching between December and March. In the warmer months you can swim with dolphins in the ocean on the west coast or whale sharks off the Yucatan.
Land activities. Mexico's Pacific side has desert, ocean, cliffs, and mountains all within driving distance from major resorts. With that comes more opportunities for land activities such as hiking and wildlife viewing. The villages and towns in the west are older and more historic, dating back to the 19th century, giving you a more authentic experience if you wish to explore, visit an art museum, eat, and shop. The east is flat with few vantage points, but the resorts offer an array of activities and a vibrant nightlife scene. The east coast is also home to famous Mayan ruins; take a tour of these important archeological sites including Chichen Itza, Tulum and Coba. If you're into golfing or some time at the spa, either coast offers award-winning facilities.
Culture/history. The Caribbean and Pacific sides have very different histories. Cancun was created by the Mexican government in the 1970s to promote tourism. When the city first began, only three people lived there! On the west coast, the towns existed before tourism became a booming industry. As such, you'll find long-standing family histories, surprising command of the English language and historic buildings that can talk.
Weather. Hurricane and cyclone season runs from June to November on both coasts. While hurricanes and tropical storms tend to be more frequent on the east coast, plenty of storms occur in the west as well. The Eastern side has a typical Caribbean tropical climate, which is more stable than the West – meaning the summers don't get as hot and the winters don't get as cold. The Western side is less humid, though, and gets about 15% of the amount of rain as Cancun. Think desert meets the ocean.
While each is unique, Mexico's Pacific and Caribbean coasts both offer a wide array of activities to make for a perfect getaway. They're also both easily accessible with nonstop flights from several U.S. cities. When you've had enough of staying at home and a bombardment of questionable, bad news, give Denise a call to make Mexico your next destination and find out what you've been missing!