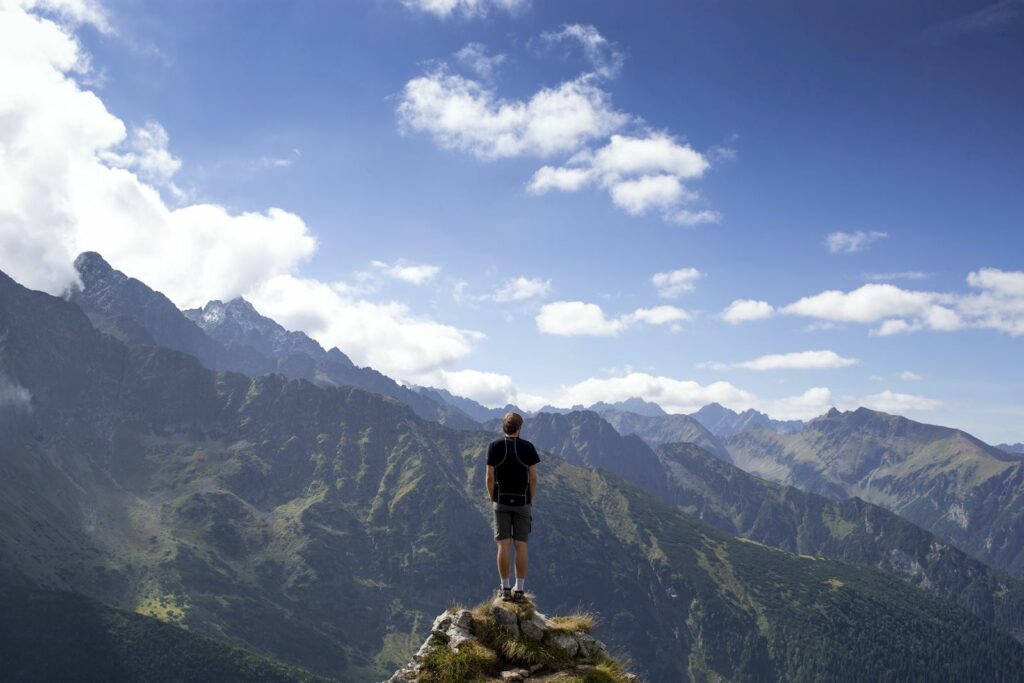 Choosing a nature-themed vacation is a great remedy when you're craving an escape from the daily routine. With many of us spending more time at home, doesn't some fresh mountain air, an ocean breeze, or the sound of a waterfall seem like the perfect ticket? As much as we love exploring cities, sometimes we need to recharge with natural surroundings. Here are some of the top nature-themed vacations that are inspiring us this week.
Cave swimming in Mexico. Want to feel like you've entered an unearthly fairy tale? Check out the deep, woody green waters of Tulum's swimming caves (known as cenotes). Once revered as sacred by ancient Mayans, these cenotes are beautiful places to swim and snorkel, or maybe even learn how to scuba dive. The nearby beaches oversee crystal-clear water, and Tulum hosts one of the best-preserved Mayan sites in the world. Mexico is reopening and we've been impressed with the safety practices that resort areas are taking.
Canadian Rockies. Experience stunning snow-capped peaks, glacier lakes, canyons, and waterfalls in this beautiful region of Canada. Calgary is your likely jumping-off point, and from there you can fish, kayak, canoe, or just relax within a variety of national and provincial parks including Banff and the less-visited Jasper National Park. We especially recommend taking in your surroundings aboard the Rocky Mountaineer, equipped with an outdoor viewing platform and 5-star service.
Hawaii's Big Island. Built on 5 volcanoes, the Big Island is the place to go if you are adventurous. Can you picture yourself hiking out to view lava flows at Hawaii Volcanos National Park, or see Mauna Loa, the island's 13,677 foot tall mountain, up close? Additionally, beautiful black sand beaches, snorkeling and golfing will keep you moving and connected to nature. Finish your active vacation with surfing, horseback riding or climbing a waterfall. My favorite for the Big Island is swimming at night with the manta rays (12 ft wingspan). They cannot hurt you. It's amazing to do at least once!
Ziplining in the Caribbean. If you're in the mood for an outdoor adrenaline rush, what better way than zipping from platform to platform enjoying breathtaking views of the trees and shorelines? After your exciting ride, explore the Caribbean island of your choice by relaxing on a quiet beach or strolling around historic towns.
Costa Rica. Costa Rica is one of the most biodiverse countries on the planet. Be drawn in by pristine surroundings across 29 national parks, over a dozen volcanoes, and a wide range of animals you won't see anywhere else. With this comes a mecca for outdoor activities including guided nature hikes, white-water rafting, zip lining, snorkeling, horseback riding, and so on. If you're bored in Costa Rica, you're not doing it right!
Spa retreat. Relax by the sea, mountains, or desert by papering yourself at a tranquil spa resort. Checking in, your cell signal will wane as you recharge your own battery. Many people envision warm weather surroundings when they think of a spa retreat, but there are some pretty fantastic winter destinations as well including in Quebec and Scandinavian countries.
What nature-themed vacations stir your soul? With pent up demand and as countries re-open, we recommend booking your 2021 getaway soon. The early bird has the opportunity to catch the worm! Leave us a comment and contact us with any questions!