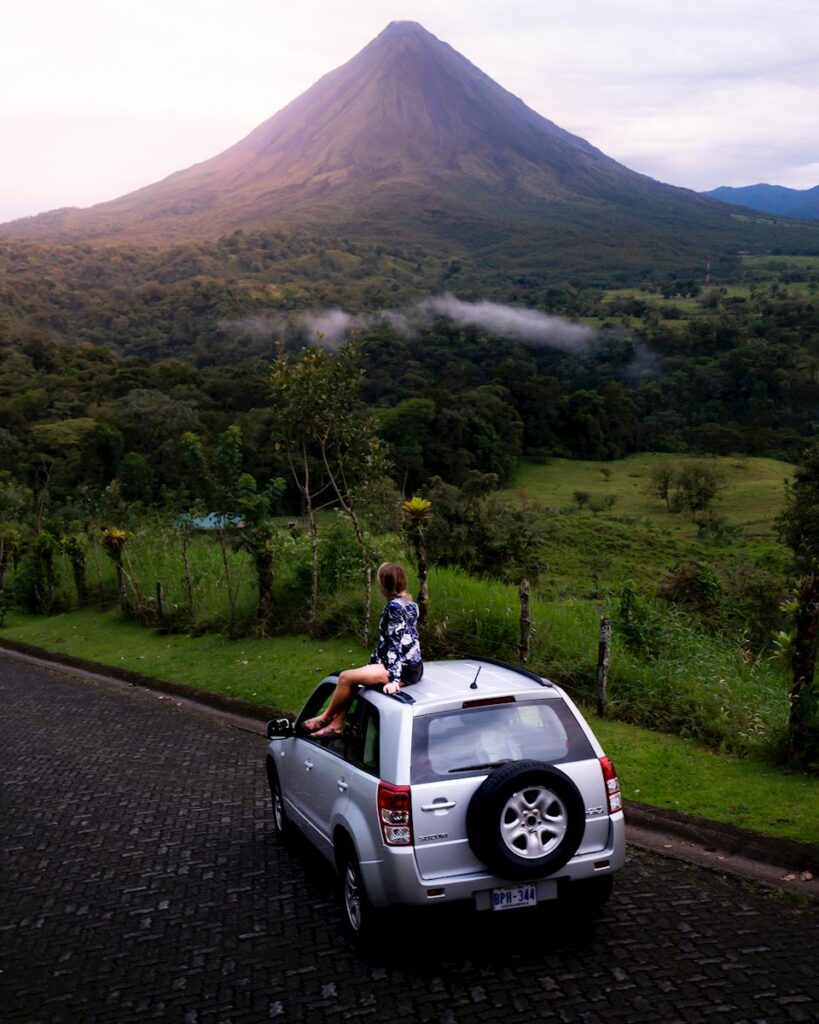 Costa Rica is one of the most biodiverse countries on the planet, drawing over 2 million visitors each year to experience pristine wilderness up close. Even though Costa Rica is relatively small, about the size of West Virginia, it feels much larger with diverse terrain paired with a rugged road network. We've traveled to Costa Rica several times and absolutely recommend it. The climate is temperate, the nature is stunning, and it's an easy flight from many U.S. cities. To help you enjoy Costa Rica to the fullest, we highlight some top questions we've received over the years.
Why visit Costa Rica anyway? Many travelers cite the friendliness of the people for one. Their "pura vida" motto ("simple life") is taken to heart, and in fact Costa Ricans have been listed as some of the happiest on earth. The stunning, pristine surroundings are another significant draw, with 29 national parks, over a dozen volcanoes, and a wide range of animals you won't see anywhere else. With this comes a mecca for outdoor activities including guided nature hikes, white-water rafting, ziplining through the jungle, snorkeling, horseback riding, and so on. If you're bored in Costa Rica, you're not doing it right!
How long do I need to experience Costa Rica? The country may be small in size, but one week really is the minimum you need, and even then you'll have to prioritize your activities to two areas of the country. If you have the time, we recommend two weeks to soak it all in. Traveling within Costa Rica is slow going – it's not uncommon at all to have a 6+ hour commute from site to site with winding roads that may not be well maintained. Weather conditions also impact travel and what activities are available on any given day. We recommend a "go with the flow" mentality when visiting, and the longer you can stay, the more you'll get to experience in a relaxed frame of mine.
How expensive is Costa Rica? Costa Rica is the most expensive country in Central America due in part to its stable economy. Expect similar prices in Costa Rica for food, hotels, and beverages as you'd see in the U.S. In the interior of the country, be prepared to eat several meals at your hotel. Many trails, parks, and other natural sites also have entry fees or a professional guide requirement. The vacation package we plan for you will have this laid out in detail.
Should I rent a car? Since our expertise is offering you "stress free travel" we strongly recommend not renting a car. We have close connections to a variety of reputable tour companies that will take on the burden of driving for you, which is especially important given the varied terrain, weather that changes on a dime, and overall poor roads. If you like living on the wild side and choose to rent a car, make sure it has four-wheel drive and is an automatic if you're not comfortable with manual transmissions. Full coverage on the vehicle is also a must, as is travel insurance.
What about the beaches? Bordering the Pacific on the southwest and the Caribbean on the northeast, Costa Rica offers many beaches on both coasts, albeit about a 4-hour drive from each other. If you're looking for all-inclusive beach resorts for a much-needed romantic getaway, honeymoon, or destination wedding, there are several beautiful options. However, if you're looking for a beautiful white sand beach, that's not Costa Rica with coasts of black volcanic rock. In Costa Rica the true adventure lies in the interior. If the beach is a must-do, for a week vacay we'd recommend a split stay, ending the week at the all-inclusive resort.
Costa Rica truly is an ecotourism paradise. If you're ready to start planning your adventure, give us a call! What other questions do you have? We'd love to hear from you on our Facebook page.