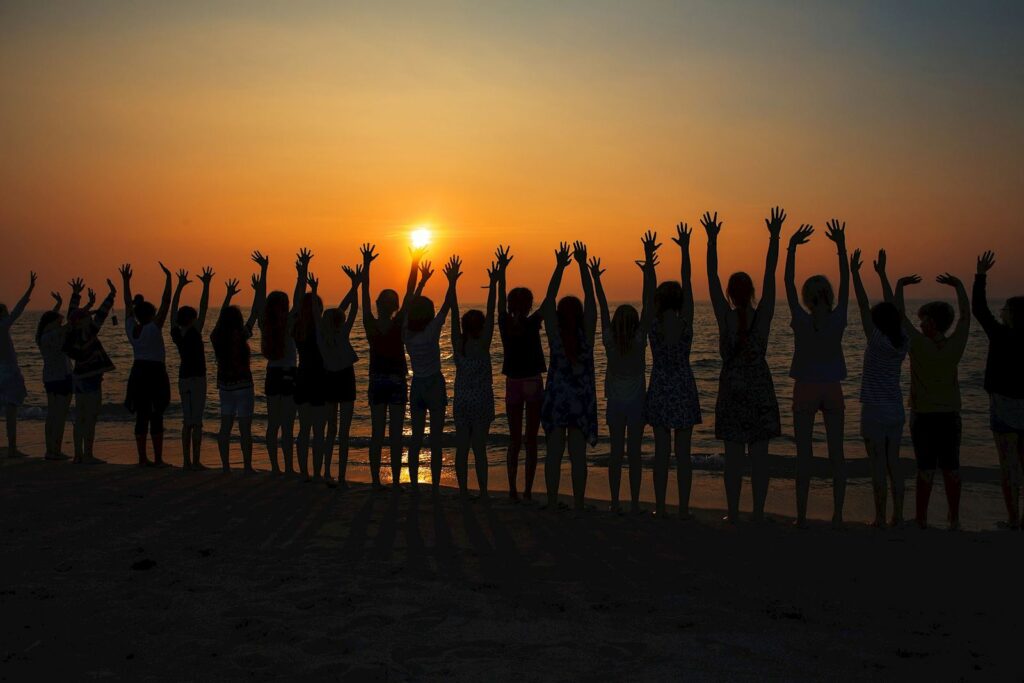 There's nothing better than traveling with people you care about, creating shared experiences that soon won't be forgotten. The more the merrier – that's what group travel is all about! During these times it's a great idea to form your own safe travel pod of peeps. When you trust your trip planning to us, we will get to work to provide an experience tailored to your group's exact needs and interests, taking care of all the details and answering all your questions along the way. Whether traveling with friends, family, or strangers with a shared interest, you can and should travel as a group! Here are several examples of group travel to inspire you as we re-emerge into our new normal.
Reconnecting with extended family. With travel paused for several months, many extended families haven't been together in a LONG time. Why not make the reunion extra special by setting out on a vacation the whole family will love? Some of the many benefits of extended family trips are getting to spend time with the kiddos, introducing them to new cultures and watching their worldview expand. There are near-endless group options available; to name a few, how about a week aboard a private catamaran, a stay at an all-inclusive resort that specifically caters to families or renting a "vetted" private home or villa? Another way to strengthen family bonding across generations is through a private heritage tour tracing your family's ancestry. Don't know where to start? I have connections to help you with that.
Friend groups. Do you have friends spread across the country, or maybe you have a group you haven't seen in a while? Whether it's a bachelorette party, a high school reunion, a milestone birthday celebration, or just to be together, creating shared memories undoubtedly strengthens friendships. Traveling with friends can also turn into an annual tradition; perhaps your group is feeling adventurous and wants to zipline in Costa Rica, or maybe low-key is better this year with a river cruise down the Rhine. Choosing a new, unique getaway each year is a great way to ensure you stay in touch!
Shared interest groups. Make new friends by planning a trip with your bridge club, church group, or bowling league! When you book as a group, you get the benefit of "buying power" enabling your members to enjoy exclusive group pricing and customized excursions, with the perfect mix of activities and free time to spend where you want and with whom you want.
Sunset Vacations' Groups. Did you know that we offer group trips to our clients and those you'd like to invite? Come along on one of our "Sunset Family" groups; we have a small-group tour of Switzerland planned and a Rhine River cruise, both in October 2021. Our latest addition is a South America adventure around Cape Horn. You are invited!  
Business groups / incentive programs. After a stressful year, what better way to show appreciation to your employees or customers than with travel! A vacation is a powerful motivator that boosts morale, and it can be done safely by controlling your pod before and during the trip. Avoid the crowds aboard a perfectly customized yacht adventure, or a guided escorted tour specific to your design, or mix work and play at a secluded Caribbean resort that will wow everyone! You'll find tremendous value in included meals for your group, cocktail parties, accommodations and entertainment – all planned according to your group's specifications.
Now more than ever you need an advisor due to the ever-changing travel landscape. We're here to be your group's advisor, planner, coordinator, advocate, and all-around professional resource to help navigate the maze of choices and constant changes. What are you waiting for? Contact Denise to begin designing your much-needed group getaway!