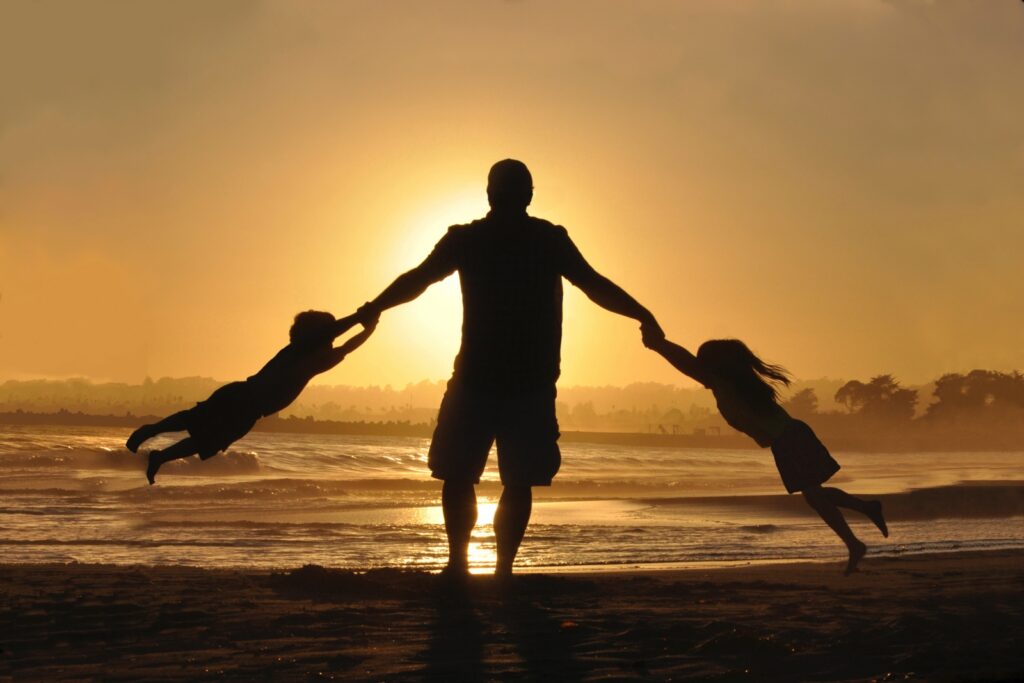 Do you notice families on vacation that just look totally exhausted? You know, kids tired and hungry from running around all day and parents stressed about what to do next, looking like they'd just rather be home? Is this your fear or experience on a family vacation? Fortunately, family travel does not have to look like that!
To contrast, how does this scenario sound? You find yourself staring out over the blue water mesmerized by the gentle waves crashing onto the sand, sipping a colorful drink while people watching. Your spouse is right beside you totally chillaxed. The kids are at Kids Club doing activities for their age group and entertained by camp counselors. Later this afternoon, you have family plans to go to the water park on resort together where you'll act like a kid again. Grandparents? Well they are at the Spa's hydro-therapy circuit working out the knots and will meet you all later tonight for dinner. Because all your meals are included, even the pickiest eaters will find something they like.
Point is, vacations that cater to the family and multi-generational groups are the fastest growing sector in the industry, and more opportunities are available than ever to bond on a family getaway. Do you find that planning a successful trip is just too challenging and time consuming? We understand but the cavalry is here! It's doable with a little help from your friends.
Plan in advance. If you regularly read the newsletter, you know this piece of advice comes up a lot. For family travel it's especially critical, as everyone books their vacations around the school calendar. Don't wait until the last minute, or even three months out, to book summer, spring break, or winter recess vacations. Waiting can result in significantly higher airfare and being stuck with the leftover hotel rooms at popular destinations. Our best advice is to plan for the year's vacations during summer break before the kids begin school. Summers can also be a bit less frantic with activities and homework, so it's a good time to think about the next 12 months and where you want to go.
Don't limit your options. If family vacations evoke images of Clark Griswold, we're here to tell you there are so many new options that cater specifically to families that were nonexistent five years ago. Just to name a few, have you considered a family vacation sailing down the rivers of Europe on a Disney river cruise? What about a beach getaway to Costa Rica, which is attracting families in record numbers? Even African safaris now offer family-friendly packages. Point is, there are attractive options that now mold to your family's wants, not the other way around.
We're here to help you. When traveling with multiple generations, there are a lot of logistics that need to be worked through. This includes navigating the airlines to make sure everyone is on the same flight and seated together, as well as ground transportation and excursions that keep specific needs in mind. With all the work that goes into a successful getaway, it's shocking that only 15 percent of parents regularly use a travel expert! Families are busy enough with the daily routine. So why stress about the details when you can easily focus on what's important?
It's an exciting time to travel as a family, with near-endless options that are enjoyable across generations. What you long for is bonding time with your loved ones and to make memories over new experiences. With a little time and input from you, we begin creating that space and time having you say, "Why didn't we do this sooner?"! Contact us today.