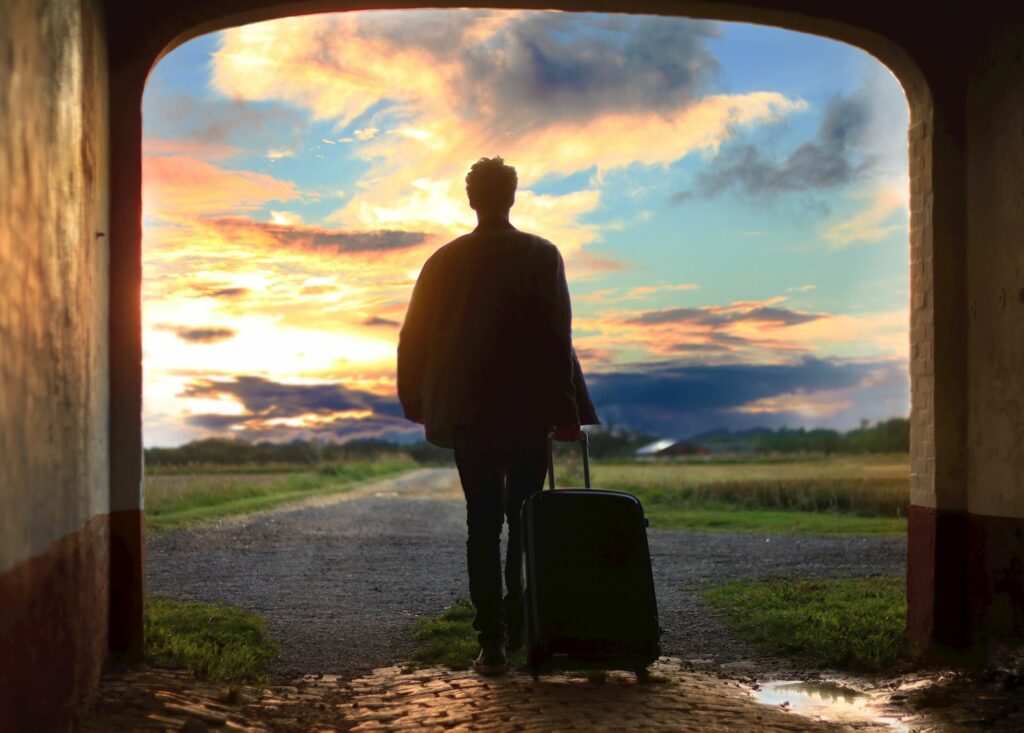 May is Travel and Tourism Appreciation month, and admittedly it's strange celebrating given the near-shutdown of all things travel. However, rest assured; we WILL get back to exploring again! In fact, research shows that travelers can't wait to get back to discovering and with that surge will come a renaissance of the use of travel advisors. Travel may look a bit different than before, but we'll still be here to guide you with our professional expertise every step of the way. Why should you call us instead of going it alone? Here are the top reasons.
We're available from start to finish and when things go wrong. Anyone with an internet connection and credit card can book a trip. As we saw recently, though, do-it-yourself online travel agencies ("OTA's") simply closed up shop when times became tough, leaving people stranded and out thousands of dollars. Whether it's a missed flight connection or chasing down a confirmation email, your vacation plans are as important to us as they are to you. When things go awry, your travel advisor will spring into action as your problem solver and advocate.
We don't leave things up to chance. Online searches only show you a narrow subset of options, with the one-and-only goal of getting you to close the deal. On the flip side, it's the job of a travel advisor to interview you, be knowledgeable and up to speed on the latest trends, hotel openings, and tour offerings and then guide you to the best fit. We travel to many of the properties we recommend, and we've dedicated years to building relationships with suppliers so we can lead you in a thoughtful way. Ultimately, this translates to greater value, perks, and VIP treatment for you.
We save you lots of time. Why put yourself through the hassle and headache of researching, booking, maintaining and educating yourself prior to travel? You have better things to do! What flights are best for your itinerary? How long do you need to clear customs? What are the advantages to renting a villa instead of staying in a hotel? Which resort has a swimmable beach? We do all the research and answer your questions, keeping both logic and value top of mind. We say "value" because knowing when it's to your advantage to spend a little more for a better location, upgraded tour, and the like IS a great value. From the first interview to your feedback upon your return home, we get to know you and your travel tastes in order to put together a perfect vacation you'll remember forever time and time again. Why not start relaxing before you ever leave home?
Travel is more complicated than ever. Some requests are easy and some are complicated. With exciting new boats coming online – never mind new resorts and intricate air fare routing, knowing the options thoroughly can make the difference between a dream getaway and a trip with glitches. We especially love planning multi-generational family vacations, groups and destination weddings, but these can be especially difficult to coordinate. Having one point of contact with experience work through the logistics has a major impact on how much your group enjoys your vacation; you can avoid some costly mistakes.
Unique services for our clients. Our clients are discerning travelers who choose to relinquish the worry, hassle and stress of trip planning. As in many parts of life, it all comes down to who you know and how well they know you. We have the industry connections to book you on exclusive vacations with unique add-ons that are important specifically to you. For people who appreciate the value of travel in enriching their lives and relationships, having a travel advisor can be a true asset.
Know that we care deeply for you, our clients, and think of you often! Once these uncertain times have passed, we look forward to helping you plan every step of your next dream getaway.