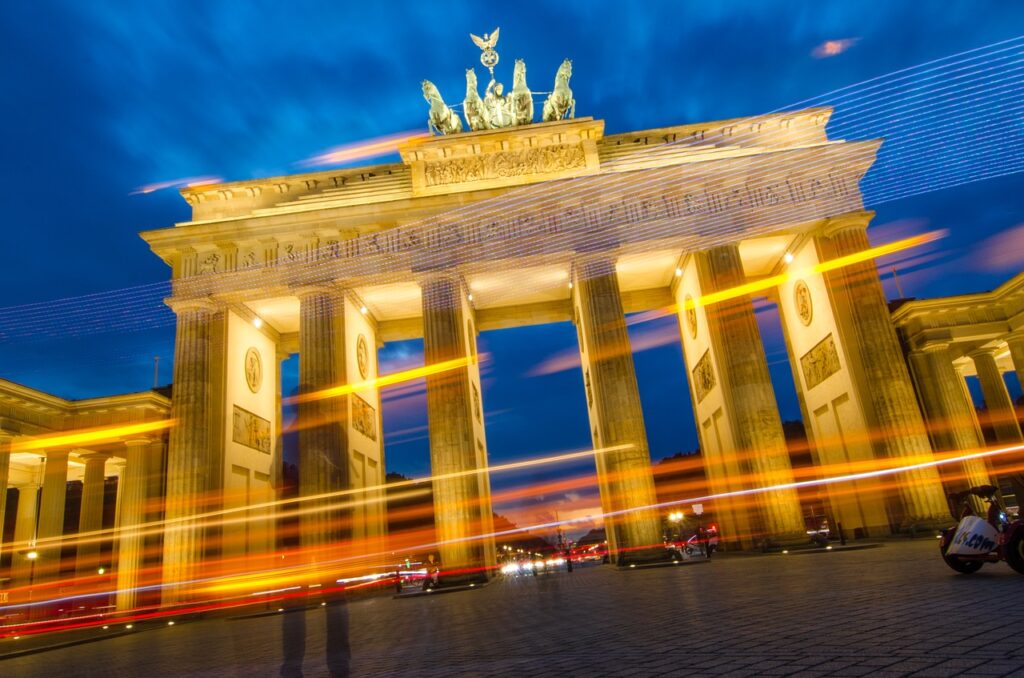 Berlin is a city like no other, and it's definitely having a moment.  Berliners are known for, and pride themselves on, the fact that they are on a different wavelength from much of Germany.  The city's "anything goes" attitude, paired with its artsy, historical vibe makes it a truly captivating place to visit, even if for a short while.  While you could spend weeks, months, or years exploring Berlin, we've narrowed down a few must-see items if you only have 48 hours to spare.  Trust us, once you get into the addictive, authentic spirit of Berlin, you'll be wanting to come back for a longer stay!
History. Berlin is packed with history. Remember, the city was literally divided until 1989, which can still be seen by the east side's more concrete, sometimes gritty architecture. While 48 hours isn't nearly enough time to see all of Berlin's historical sites, Museum Island is a must-do. As a UNESCO World Heritage Site, the island contains six museums with artwork, ancient artifacts, a world-class Egyptian gallery, and perhaps most notably, the Pergamon Altar. The Jewish Museum, located just a short subway ride away from the island, is also a powerful experience, containing two millennia of German-Jewish history. For around $25 per person, you can purchase a 3-day Museum Pass, which covers your admission to these and nearly 40 other museums, resulting in a huge cost savings.
Modern Art. Berlin is a haven for the creative. The city's "underground" art scene is world-famous, and there are hundreds of exhibits and galleries spread across the city to match any taste. Also, you'll see a wide array of graffiti and other city art throughout Berlin, some of which has been fully embraced as an interpretation of the city's rich and complex history. With limited time, you can't go wrong with a stop at the Hamburger Bahnhof Museum. As a former train station, you'll find everything from well-known Andy Warhol paintings to the fantastically weird, hands-on exhibits by modern German artists. Another great exhibit is the East Side Gallery, which is an open-air, near-mile-long stretch of the Berlin Wall that contains artwork painted after the city's reunification.
Explore. Berlin is extremely easy to get around, with a robust subway, streetcar, and bus system. For the first-time visitor, a must-do stop includes the Brandenburg Gate, the Reichstag (German capitol building), and the deeply moving Holocaust Memorial, all of which are within a block of each other. From there, it's a short subway ride (or mile-long walk) to Checkpoint Charlie. As you explore, be on the lookout for a double row of cobblestones in streets and sidewalks – this marks the location where the Berlin Wall stood. Throughout the city's many neighborhoods and squares, you'll also run into authentic cuisine from every corner of the world. Don't be afraid to try some street food including Berlin Currywurst (sausage with curry ketchup) or Döner kebab (think Turkish-style gyro). Restaurants in Berlin are also remarkably inexpensive – even for a multi-course meal, a bill of less than $20 per plate is common.
If you're thinking about visiting Berlin after a river cruise, business trip, or guided vacation, now is a great time go. Berlin's authentic, creative, "anything goes" vibe is addictive, and after one visit you'll want to come back time and time again!
Are you getting the latest expert advice and destination ideas? Be sure to follow us on Facebook! We'd love to keep in touch and hear about your experiences in Berlin and other exciting places.