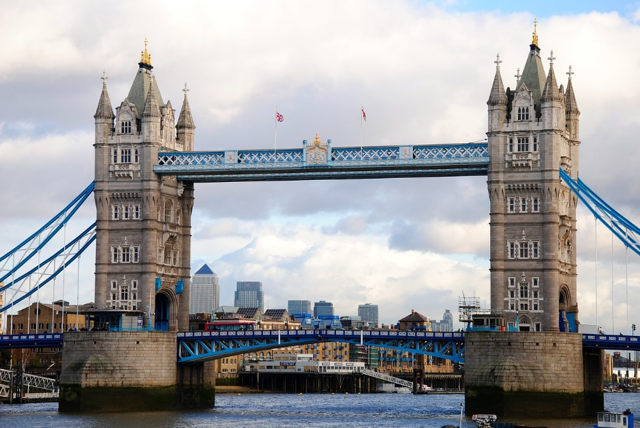 For many, associating London with some of the best food in Europe may come as a surprise, but that's exactly what you'll find thanks to an explosion of creative and cosmopolitan offerings that will satisfy any taste and budget. Never before has this city of nearly 9 million had as many passionate chefs creating every type dish imaginable, from traditionally English offerings to high-end cuisine from all corners of the world. As you visit the many sights of London, here are few uniquely-London food offerings to explore. You're sure to unleash your inner foodie on your next vacation "across the pond!"
Brunch
Londoners love the first meal of the day, and for good reason! London is bursting with great brunch spots, offering everything from the "full breakfast" (think eggs, sausage, bacon, baked beans, and potatoes) to fresh, farm-to-table dishes. Brunch has become so popular, in fact, that many Londoners consider it the new "going out," replacing the evening as the prime time to socialize and visit over a delicious meal. Across the city, you'll find locals and tourists alike eating, sipping coffee and tea, and just plain enjoying themselves during this weekend pastime. With all the brunch options across the city, you'll get the day started off right!
Indian Cuisine
Thanks to a long connection between England and southern Asia, London has literally thousands of Indian restaurants that rival in number and authenticity to India itself. Londoners love curry dishes, and Brick Lane is the traditional district known for its curry houses. In recent years, though, chefs inspired by Indian flavors have been opening high-end restaurants all around the city. In fact, many Indian and South Asian restaurants are ranked by TripAdvisor as some of the best spots in London across all food categories. From old-style curry houses to some of the highest esteemed establishments in London, you'll have no problem adding a little India-inspired flavor to your vacation.
Borough Market
London's covered and outdoor markets have been operating since the Middle Ages, and they are still a great place to explore the city's wonderful food offerings. Borough Market is one of the oldest, largest, and most popular. Originally adjoining the London Bridge, the market has been in its current location since the late 1800s. In 2014, it celebrated its 1,000th anniversary! During retail hours, the market offers a wide variety of food and specialty products, including everything from produce, fish, and dairy to flowers and honey. There also is a variety of lunchtime options around the market, making this a great midday stop as you explore the city.
London's food offerings are as widespread and diverse as the city itself, making it a wonderful place for both sightseers and foodies alike.  Plus, with an exchange rate that is the lowest in years, now is a great time to explore London's delicious offerings.  We'd love to help you plan a vacation that you'll never forget!  Contact us today to get started!