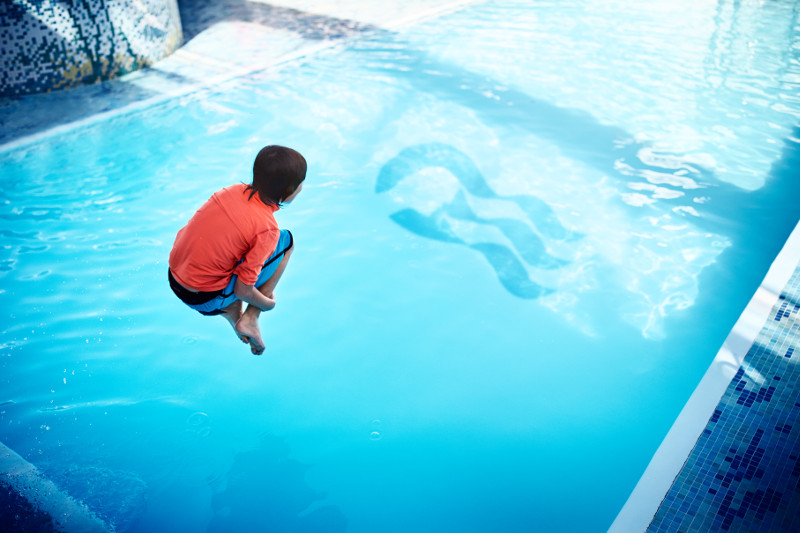 Thinking of going on a cruise? Whether you're a cruise newbie or looking to book your annual getaway, rest assured that there is a perfect itinerary to match your style. And while the exciting destinations of your cruise may be the ultimate goal, the ship's starting point also provides a great opportunity to explore before you've even boarded. Here are 5 awesome homeports that are definitely worth considering when planning your next cruise vacation!
#1 – New York, NY. Who says a cruise to the tropics has to start in southern Florida? Many don't realize it, but the Big Apple has a thriving cruise port, with ships not only sailing to the Caribbean, but also up the Atlantic coast to New England and Canada, and even to Europe. There's certainly no shortage of museums, restaurants, or shopping in New York, and you'll enjoy the unique experience of sailing past the Statue of Liberty and Ellis Island as you head off on your journey. New York may not be the most well-known cruise port, but it should definitely be on your list.
#2 – Orlando, FL (Port Canaveral). Less than an hour from downtown Orlando, Port Canaveral is one of the more popular homeports for cruises south. Instead of going straight from the airport to the ship, though, why not take advantage of the many family-friendly activities and world-famous resorts that Orlando is known for? Even a short visit to Disney World, Kennedy Space Center, or a nearby beach is sure to create lasting memories – though be forewarned, you'll want to come back for a longer stay! With the many wonderful spots within and around Orlando, you'll feel that you got two vacations for one.
#3 – Vancouver, BC. While not in the U.S., Vancouver is the main homeport for cruises sailing to the Kenai Peninsula in Alaska, allowing travelers to disembark and visit Anchorage and Denali National Park via the Alaska Railroad. Vancouver is so much more than just a place to board a cruise, though. As a thriving city with trendy galleries, restaurants, and boutiques, a stayover in Vancouver is definitely worthwhile. And with the nearby ocean and mountains, there are a variety of outdoor activities to explore, including kayaking, mountain biking, and skiing. The sea-to-sky highway is also a gorgeous drive, climbing from Vancouver's sea level up to the popular resort community of Whistler and beyond.
#4 – San Francisco, CA. "The City by the Bay" offers a wide range of cruises, including trips to Hawaii, Mexico, and Alaska. It's also a common homeport for longer cruises, with some trips lasting a month or more. As the name suggests, any journey begins in the San Francisco Bay, meaning that you'll get to sail under the famous Golden Gate Bridge! To get a sense of the city, don't miss the many historic sites including Chinatown (one of the country's largest and oldest), Alcatraz Island, and Fisherman's Wharf. A stop at Buena Vista Café for some Irish coffee is also a must-do.
#5 – New Orleans, LA. Known for Cajun cuisine, jazz, and parades, New Orleans has become increasingly popular as a starting point for cruises to Mexico and the Caribbean. Unlike most homeports, you'll actually experience a river cruise for the first several hours – ships travel along the Mississippi River for around 100 miles before entering the Gulf of Mexico. Capture the spirit of the city by visiting the French Quarter, which is within walking distance or a quick cab ride of the cruise terminal. While there, don't miss a photo opportunity of St. Louis Cathedral in Jackson Square, and be sure to try a world-famous beignet and café au lait at Café du Monde. Perhaps the best reason to stick around New Orleans is to visit the National World War II Museum. The museum is regularly expanding, and you can easily spend a full day (if not more) exploring and learning.
While your cruise is the "main event", there are many wonderful homeports in the U.S. and Canada that are worth exploring. It certainly won't make or break your trip, but a good starting point can definitely set the tone of your cruise. After all, you've made the effort to get there, why not take the fullest advantage of your vacation time?
Want more advice from our cruise experts? Sign up for our twice-monthly newsletter at Facebook.com/SVandTP. While you're there, won't you LIKE us? Let's keep in touch!