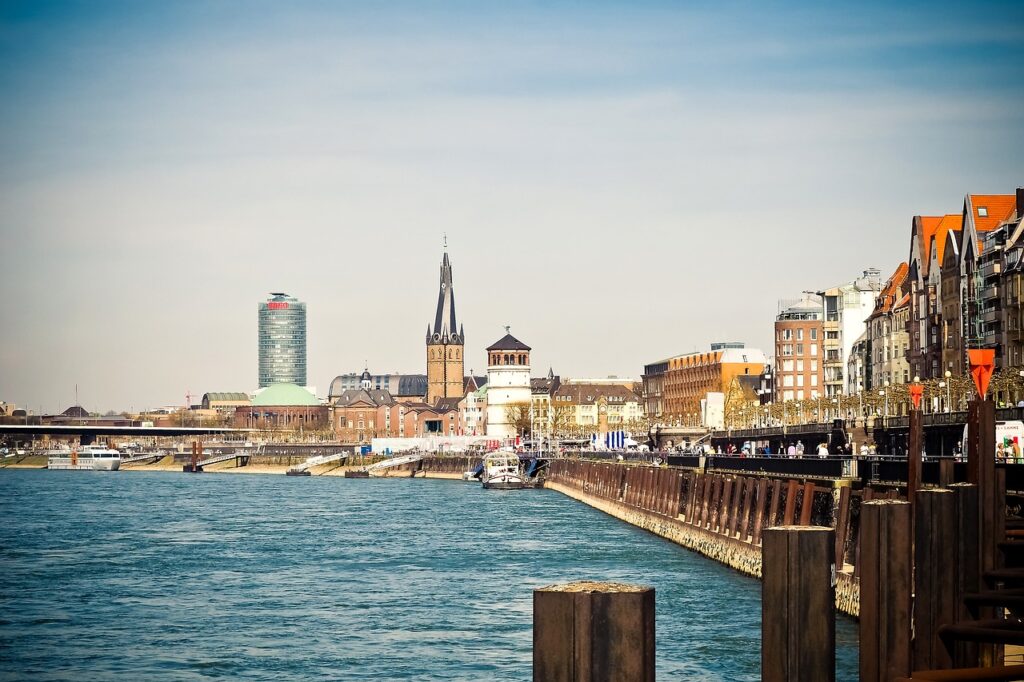 For whatever reason, many people associate cruises, and particularly river cruises, as the haven for retired and unadventurous folks. Perhaps it's the ease of it all – you board the ship, and your meals and room all-inclusively travel with you. But if river cruises conjure up images of early bedtimes and inauthentic tourist traps, you need to adjust your perceptions. Not only has this never been true, but today there are more options than ever to book a cruise that matches your exact taste, style, and needs. Whether you're a millennial "DINK" (that is, Dual Income No Kids), or you're looking to bring along your family, or yes, you are in the baby boomer and up category, river cruising is the vacation for you. Here are some stereotype-breaking itineraries that are sure to surprise you.
River Cruises tailored specifically to the younger crowd (or young at heart!)
The cruise line Uniworld recently announced some itineraries specifically geared toward the needs and wants of travelers in the 18 to 40 age range. They are designating two ships to run this itinerary – the River Baroness and the River Ambassador, with itineraries including a round trip cruise from Paris, as well as a Rhine River tour from Amsterdam to Budapest. So, what makes this type of cruise different from other itineraries? Here's how.
· All the itineraries are 7 nights – not too long for working professionals who may have limited vacation time.
· Trips include overnight stays in cities, so you can explore the nightlife late into the evening, and be able to return to the ship whenever you please.
· Stops include free transportation to the city center so you can explore on your own. Or, take advantage of unique and authentic excursions including brewery tours, biking/kayaking, or in Paris a street tour of the city's graffiti art culture.
· The ships themselves are perfect for the younger traveler. Activities include chef-led, locally-sourced cooking classes and the chance to listen to music spun by local DJs. Solo travelers also have the option to be matched up with a roommate to save money. And the ships have been remodeled with a more contemporary design, including hammocks, bean bags, and nice large deck chairs to relax.
Disney knows family vacations, and now they're taking on river cruises.
Disney has partnered with AmaWaterways to offer river cruises specifically designed with families in mind. Between the on-board activities, excursions, and ship facilities themselves, your family will love pairing the expertise of Disney with a trip to Europe. And why not? With a river cruise, you have the best of both worlds – a traveling "hotel" that goes with you everywhere, and authentic activities that take the stress out of planning and coordinating.
Current itineraries include 7-night trips on the Danube (Germany, Austria, Slovakia, Hungary) and a 7-night Rhine cruise (France, Germany, Switzerland, and The Netherlands). While all ages will find something they love, specific family-friendly features of this cruise include:
· On-board activities for younger travelers in mind. "Junior Adventurers" (i.e., travelers under 13) can take baking classes and participate in Disney movie nights, giving parents the chance to participate in more adult-oriented activities. Teens can dine in a separate "teens only" nook in the dining room. And, the ships include a pool – something that is certainly not a given on many river cruises.
· Excursion options keep families in mind. This includes local craftmaking, castle tours, and in Budapest, a stop at the Lazar Equestrian Center for a horse show, wagon rides, goulash-making, and a petting zoo.
· "Adventure Guides" are on every cruise, and they worry about the details so you don't have to. They also accompany the excursions, and along with local guides, help tell the story of each unique destination. Adventure Guides also keep the kiddos entertained, and sometimes guide the youngest kids away for age-friendly activities, allowing adults the chance to participate in their own activities such as wine tastings.
The truly great thing about river cruises is that you can relinquish the stress of logistics to someone else, while still getting to see a lot of authentic Europe. Nobody wants to drag their suitcase around everywhere. With a river cruise, just get to the ship and go!
As you now see, river cruising is a great option for travelers of all ages, and there are a lot of trips specifically catered to your style and needs. Are you ready to see Europe the stress-free way?
Want to keep updated with expert advice and destination ideas? Keep in touch by LIKING us on Facebook.com/SVandTP!