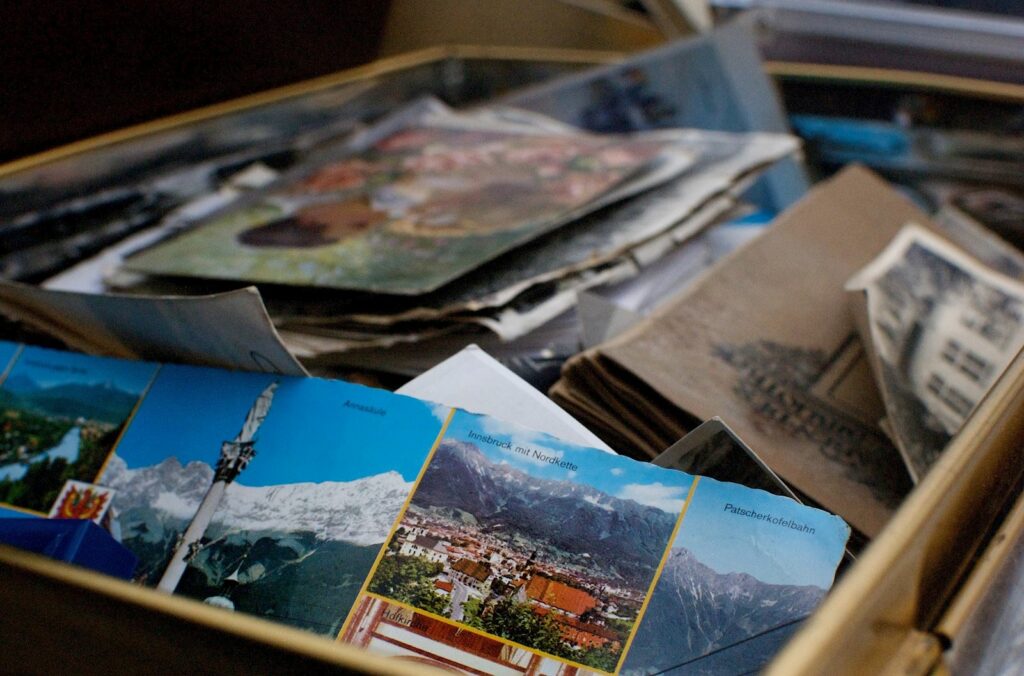 It's surreal to think how quickly the world of travel has changed from a few months ago. For us explorers, seeing the quiet streets and shuttered ships is a struggle! At the same time, we have a unique opportunity during this travel intermission to reengage with cherished moments from the past. It's not often in our fast-paced world that we get to do so. Let's dust off the old scrap book and reconnect with loved ones by sharing our most special travel memories together! Until we're ready to set out once again, here are some simple ideas to memorialize our favorite vacations.
Finally get those photos organized. Before digital cameras and phones, you had to be more selective on which pictures to take, but today it's easier to snap now and sort it out later. Take this time to go through your images and save the ones that best capture the moment. For the other photos, you can free up space on your camera or phone for future travels by uploading them to the cloud or external hard drive. With your favorite photos sorted and organized, you're ready to re-live your best memories! Place them on a USB stick and in a digital picture frame and the memories just scroll on by.
Share a virtual album. Now that your photos are sorted, you can create a virtual album by organizing a slide show by a certain vacation, year, or perhaps all the trips you've taken with a travel companion. Now set up a Zoom meeting with friends and family to look back on these special shared moments. What better way to reconnect by laughing and reflecting on a vacation or years of traveling?
Printing isn't old-fashioned. Okay, it's true that most photos live on devices nowadays but don't discount the pleasure of creating and flipping through a scrapbook. It's easy to send photos directly from your phone to places like Walgreen's through their app and photos are oftentimes ready within the hour. Get crafty with your scrapbook by adding maps, playbills and brochures. Share your album with family and friends to relive the experience together. Consider printing your "best of the best" photos to display around your home such as on canvas or metal prints.
Reach out to loved ones. Why wait for the holidays to send a small gift and check in with family and friends? Now is the perfect time to send a "thinking of you" note and enclose a photo or two of a travel experience you shared together. Places that print photos also have other gifts including calendars, coffee mugs, mouse pads, you name it!
Dream of future travels together. We can't go anywhere right now but reflecting on unforgettable memories is sure to inspire wanderlust! Call family and friends to dream together and plan your ideal vacation. Having spent time thinking about your future adventures, you'll be ready to take advantage of potential deals when it's safe to travel again.