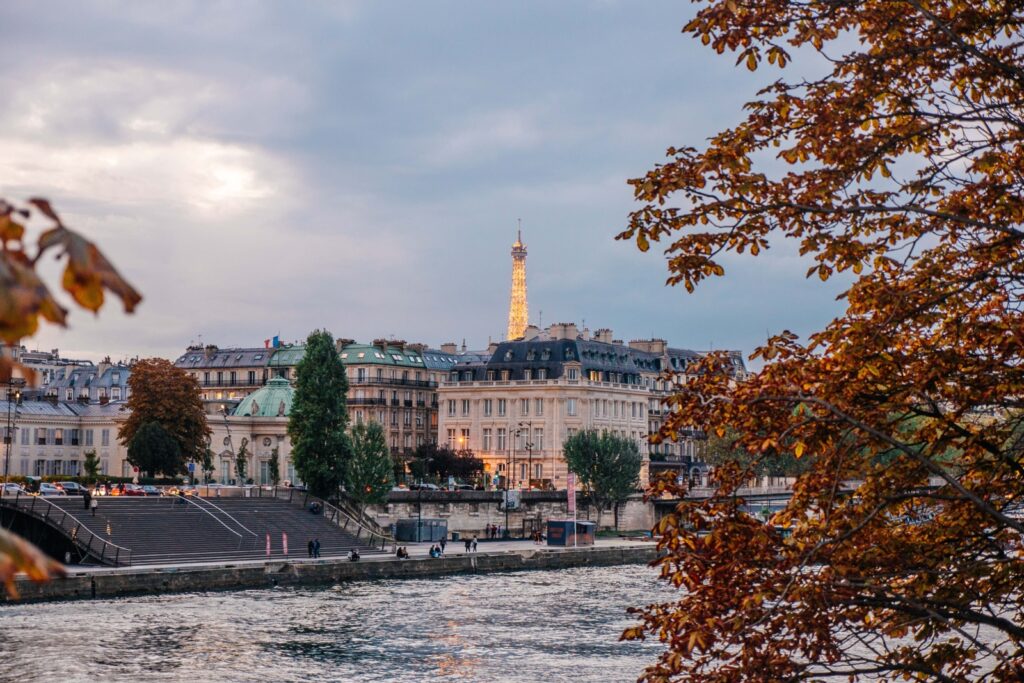 No matter your age or travel style, river cruising is one of the best ways to see Europe. Rivers are the historical highways of the continent. Each and every city or small village dates back centuries! The experiences are memorable, the charm unique and the sites a pure delight.
It's luxurious and very easy to comfortably sit and watch the world slowly drift by; it's like your own living room is floating down the river! Europe is large and diverse, so how do you know which river to sail first? This is where we come in. To get you inspired and knowledgeable for booking your next cruise with us, here are the highlights of Europe's greatest rivers.
Danube (Germany, Austria, Hungary, and more). The Danube is one of Europe's greatest, spanning nearly 1,800 miles and flowing through ten countries. Unique in that is flows from west to east, cruises on the Danube pass through Germany's Black Forest, Vienna, Budapest, and Belgrade before winding through the Carpathian and Balkan Mountains toward Serbia, Romania, and Bulgaria. With such diversity of culture, history, architecture, and language along the way, this is the cruise to take if you want to see a lot of Europe in one trip. Danube itineraries often span from seven days to over two weeks.
Rhine (Germany, France, Netherlands, and more). Beginning in Switzerland, the Rhine meanders toward the North Sea by way of Germany, France, and the Netherlands. A highlight is the Rhine Gorge, also known as the "Romantic Rhine", a UNESCO World Heritage Site with more than 40 castles and fortresses in a 3-4 hour cruising period. The river also flows through the Alsace wine region in France, offering winetasting among the medieval architecture, along with excursions across quaint cities in central Germany such as Cologne and Rotterdam. Many itineraries also include the Dutch lowlands and bustling Amsterdam. For a laid-back and romantic way to see central Europe, the Rhine makes for a perfect trip.
Rhône (Switzerland and France). If you're into fine cuisine and winetasting, this is the trip for you. Many cruises originate in Switzerland, leaving the Alps toward 2,000-year-old Lyon before making way past awe-inspiring lavender fields, castles, and vineyards. Cruises run through the heart of the Burgundy and Provence wine regions, before heading toward the Mediterranean. A Rhône cruise features amazing vistas, picturesque villages, and French culture at its finest.
Seine (France). For those wanting to cruise through Paris and be immersed in history, the Seine is a must-do. Beginning in Burgundy, the Seine is France's second-longest river at 482 miles. It's a slow river, offering a relaxed pace to see much of France. In Paris, the Seine flows beneath 37 bridges and past world-famous sites including the Louvre, Notre Dame Cathedral, and Eiffel Tower. For many, the Normandy portion of the cruise is the most unforgettable, where respect can be given to the soldiers who fought there during World War II. Cruising the Seine offers the ideal combination of urban and rural France.
Other options are the Douro River in Portugal for port wine lovers and the Volga River in Russia sailing between St. Petersburg and Moscow.
River cruising is a smart, stress-free way to cover a lot of ground in Europe in one trip. Each river offers something unique, and we're experts at matching you with a trip we know you'll love. At 150 passengers, river boats fill up quickly. Contact us now to get your river cruise on your calendar.