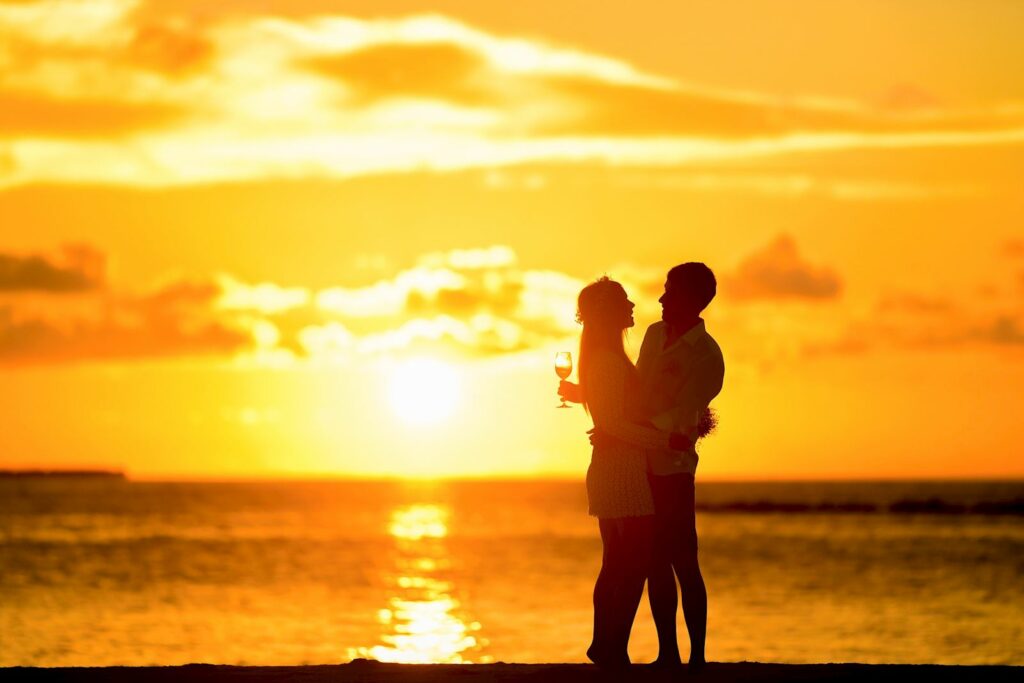 You begin your marriage with a Honeymoon; is that where it ends? Prioritizing time with your spouse is one of the best things you can do for your marriage, and what better way than taking a much-needed vacation? We love all-inclusive beach vacations and think they're great for romance but this week we take you outside the box to 7 places that are off the beaten path. A successful marriage is precious so honor it with the treasure of traveling together regularly!
European River Cruise. A river cruise is ideal for couples looking to cover a lot of ground in Europe. Experience the old-world charm of European cities and comfortably watch the world drift by from the luxuries of the ship. Itineraries are wide-ranging but consider the Seine River to experience romantic Paris where you'll sail under 37 bridges and float past the Louvre, Notre Dame Cathedral, and Eiffel Tower. Those who appreciate history also find the Normandy portion unforgettable.
Costa Rica. One of the most biodiverse countries on the planet, Costa Rica is the perfect getaway for pairs who like to be active. There are 29 national parks, including some with volcanoes and animal species found nowhere else. Here you'll find activities such as guided hikes, white-water rafting, and zip lining – all unforgettable experiences to share together. Top it off with your own volcanic thermal water fed plunge pool, an outdoor shower and you have unforgettable romance.
Iceland. Another great destination for those seeking out adventure and breathtaking scenery. In the summertime, Iceland is anything but icy with massive waterfalls, green mountains, and geysers. A winter vacation will treat you both to cozy towns and the possibility of seeing the majestic Northern Lights. Year-round, a warm soak and spa service at the Blue Lagoon near Reykjavik is a must for any romantic getaway.
New England/Atlantic Canada. Taking a romance-focused vacation doesn't have to involve a transatlantic flight. New England and Atlantic Canada is a unique region to explore that's a quick jump away. We especially recommend an autumn cruise to experience the quaint cities, world-class seafood, vibrant colors of the changing leaves, and fascinating maritime histories of the area.
Alaska. Under the backdrop of towering mountains and glaciers, rekindle your romance on an Alaskan cruise this summer; add on a trip aboard the historic Alaska Railroad to explore the interior of the state. Few places in the U.S. offer such natural beauty, wildlife and wide-open spaces, allowing the chance to truly disconnect from stressful daily life and reconnect with your loved one.
Germany's Romantic Road. The Romantic Road is a 220-mile route in southern Germany linking picturesque towns and castles that are quintessentially German. Perhaps the most well-known feature of the route is the famous Neuschwanstein castle, which is what Disney's iconic castle is designed after. For couples looking to drive and explore on their own, you can't go wrong with the Romantic Road.
Machu Picchu. Machu Picchu in Peru is a bucket list for most travelers, so why not reconnect with your spouse at this incredible site? The setting high in the Andes Mountains is perfect for cuddling up at world-class resorts, and outdoorsy couples will love trekking along the same paths the Incas walked. You can even pair a stay at Machu Picchu with an excursion through the Amazon rainforest.
Romantic destinations are wide-ranging. Let us help you choose a place you're both interested in and begin exploring! What destination have you find most romantic? Leave us a note on our Facebook page. For more information on these and other destinations, check out our website.