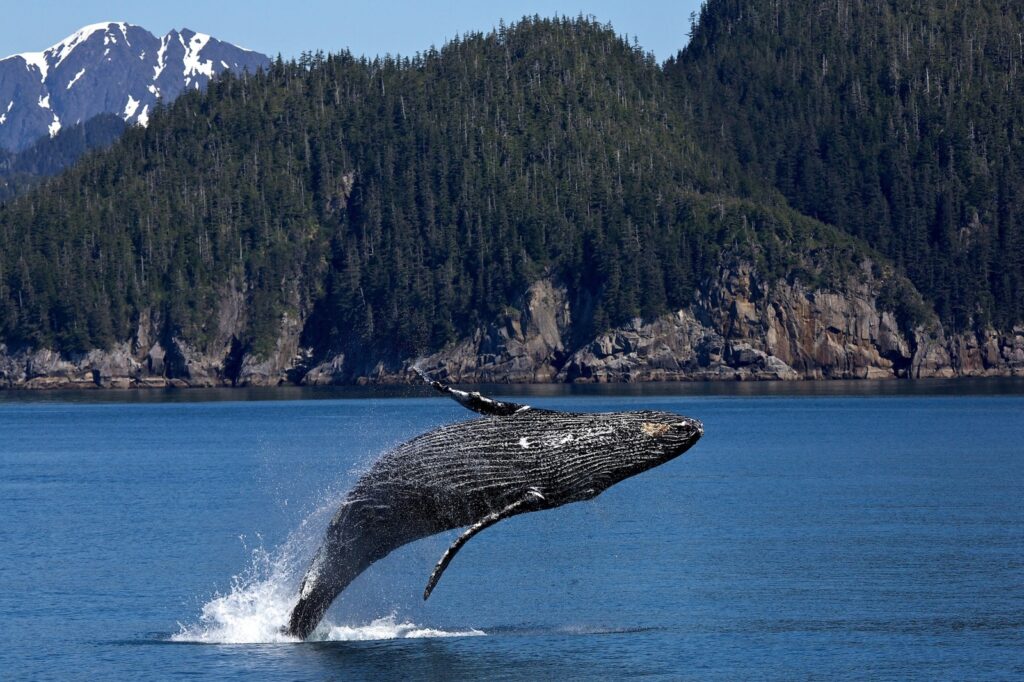 Alaska is the place to fulfill your soul's desire for adventure. If you want to be rejuvenated by breathtaking scenery, wildlife viewing, and once-in-a-lifetime excursions, this is the place to go. Problem is, there are a million itineraries for Alaska, and it can get overwhelming figuring out what to do. On top of that, there are over 2 million visitors to the state each year, so it's critical to plan ahead. For most visitors, a cruise tops the Alaska list. With the ever-increasing popularity of Alaska and Alaska cruises, though, we wanted to spend this week talking about ways to maximize your vacation up in the Last Frontier. Here are our top tips.
Timing is important. Cruise season generally runs from April through September. During that time, hundreds of thousands will be visiting the inside passage, the group of islands that make up Alaska's panhandle. On a typical cruise season day, over 15,000 people visit Juneau, the state's capital. As such, it's important to consider the pros and cons of when to go. If you don't mind a little remaining snow from the winter, think about going in April or May, when cruiselines restart for the year. There are some benefits to being the "first to arrive" – migrating wildlife, budding trees, fewer crowds. Summer travel is definitely the most popular time to visit, however. The weather is milder, days are longer, and you'll have full access to excursions (assuming you book them early – more on this below). The main drawback is that prices will be a bit higher.
Room with a view. Imagine the rumbling glaciers, breathtaking mountains, whales, dolphins, and eagles. Leave no doubt, the Alaska scenery is the main event of the cruise. If we can offer any piece of advice, it's to get a room with a balcony. Perhaps nowhere else is this more important. There's something uniquely special about waking up early to see how the scenery changed overnight. It will also become your place of peace and solitude to enjoy a cup of coffee while watching the scenery quietly pass by. This is where we can really step in – it's one thing to pick a room with a balcony, but based on your itinerary and ship, we'll book you the perfect stateroom that maximizes your views and comfort. You'll be disappointed if you try to save a few bucks and miss out.
Book your excursions before you go. There are so many options when it comes to Alaska. Before you go, you'll want to give careful consideration to what you want to experience, and to reserve early. Do you want to hike on a glacier? Ride in a float plane? Spend time in the quaint towns shopping? What about experiencing history or the local food scenes? Don't wait until you're on the ship to decide – by then you'll get stuck with the leftovers. If you're like me and sometimes want a breather away from the largest crowds, consider longer and more active excursions – these tend to weed out some folks. Also, this isn't for everyone, but if you're highly active and want a small-group, unique and immersive experience that's different from a mainline cruise, consider taking a week-long, small ship cruise where your activities are included. Not all cruises and excursions are created equal, so take time to think through and discuss with us what you want to experience; we'll handle the rest. In all likelihood, if you want to experience it, there's an excursion out there for you.
Pack for all types of weather. Alaska is one of the remaining truly wild places in the United States, and the weather is no different. Temperatures can change dramatically, so it's important to dress in layers and prepare for any type of season. While you might be perfectly fine in a long-sleeve T-shirt strolling through downtown Ketchikan, remember that the wind coming off the water (or a glacier!) will be chilly. A winter hat is a staple item, especially if you go in the springtime. Also, southeast Alaska is rainy. The locals endearingly refer to the drizzle as "liquid sunshine" – and a look at the local rainforests leaves little doubt that rain is a common occurrence. No worries, though – pack some raingear and a little drizzle won't slow you down.
Alaska is one of our favorite places. It's relatively easy to get to (just fly to Seattle or Vancouver and hop on board), but the scenery and wildlife feels otherworldly. Maximize your experience there! There are so many options, which we can help you sort through. Keeping these tips in mind will make your vacation as worthwhile and memorable as possible.