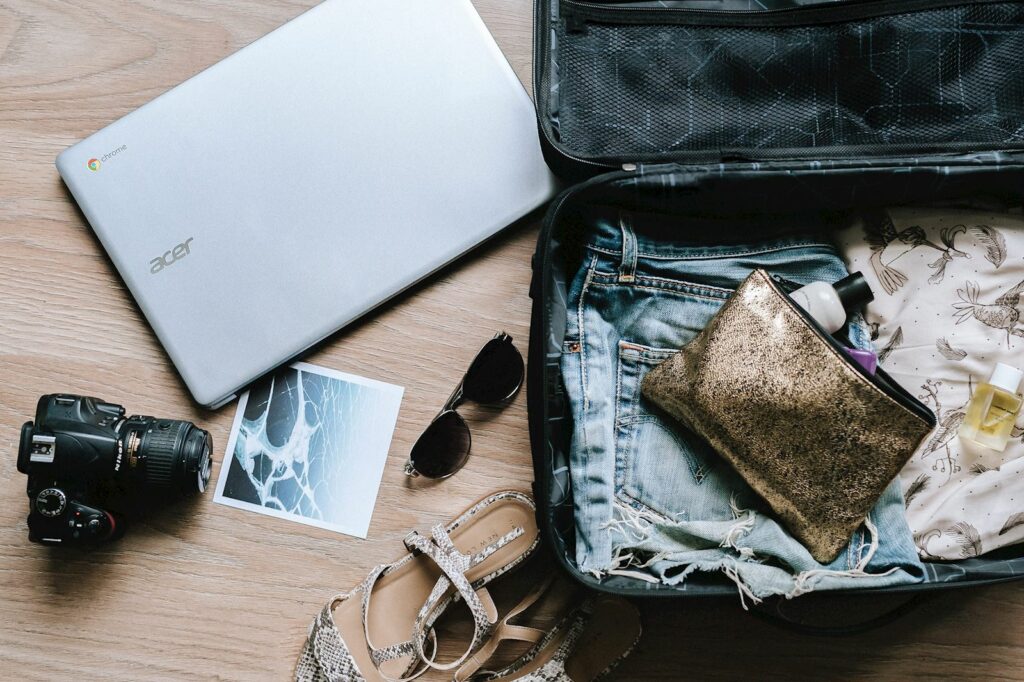 A lot of work goes into planning a vacation beginning with where to go, where to stay, transportation, meals, and so on. Even though travel advisors craft your perfect getaway by taking care of the little details, some things just can't be foreseen. As they say, "stuff happens". So how can you prepare for the unexpected? Here are top travel mistakes that can really put a damper on your vacation. By remembering these few simple things, you are more likely to have peace of mind knowing you're a savvy traveler and ready if disaster strikes!
Forgetting to call your bank. Take the time beforehand to call your bank and credit card companies notifying them of your travel dates and countries. They will make a note in your file, which will avoid your charges being flagged as fraudulent leaving you with a useless piece of plastic! If you find yourself without a working card, call the phone number on the back; they usually can get you up and running again and they accept Collect Calls. It's also helpful to know the location of any foreign partnerships your bank has for assistance or a discount on currency fees while abroad.
Over-packing. Imagine the hassle of lugging oversized bags through the airport. Plus with airline baggage fees ever increasing, over packing is more costly than ever. It's easy to pack in terms of every "what-if" – what if it rains every day, what if my shoes break, what if the Queen asks me to dinner…you get the drift. Instead, you'll thank yourself if highly selective in what you bring. Pack around one or two color schemes and if possible, fabrics that wash and dry easily from a hotel bath. If you forgot or suddenly need a left-behind item, you can always purchase it at your destination in a pinch.
Not having copies of your important documents. Before leaving for your overseas vacation make 2 copies of your passport plus both sides of any credit/debit cards you'll be bringing. Take one copy with you and leave it in the safe of your hotel room. Leave the other copy at home with a trusted friend or family member along with a detailed itinerary. Keep your actual passport and credit cards with you, being alert to avoid pickpockets and scam artists. If you find yourself with a lost passport or credit card, having a photocopy available will make it much easier and faster to replace. Additionally, we recommend registering your trip with the US State Department, called STEP – Smart Traveler Enrollment Program. Your whereabouts will be known in case of a natural disaster or terrorist event.
Not paying attention to trip details. As soon as you receive trip confirmation documents, review them closely to make sure travel dates and times are correct, and that names match your photo ID exactly. Typos and errors happen and can be fixed if flagged immediately. Another big one is budgeting a little extra time to save major travel headaches. Don't miss your flight simply because you didn't get to the airport soon enough. Flight connections can also spoil a trip. Just because you can book a tight connection doesn't mean you should. We usually recommend a minimum of 90 minutes to 3 hours between flights depending on the airport and whether you're flying domestic or international.
Leaving ground transportation as an afterthought. It used to be that renting a car or shuttle could be done at the very last moment for a reasonable price. Nowadays ground transportation can be a major headache. When booking, strongly consider whether a rental car is needed or if you can live without one. Many resorts offer airport transportation that can be rolled into your overall vacation package. If you are in need of a rental car, booking early is key to getting a better rate and avoiding sold-out situations.
Setting unrealistic expectations. We see this one a lot and we get it; you're in a destination for only a short amount of time, so you want to maximize what you see and do. While this approach is perfectly fine, try to be realistic in your daily activities to avoid burnout and frustration. When things don't go exactly as you envisioned, go with the flow and remain positive. You'll have a much more relaxing getaway, plus you can always return to experience more of what your destination has to offer.
Assuming you don't need travel protection. This is most important in a Covid world. Nobody expects for things to go wrong, but when they do, make sure you're protecting yourself and your investment! For example, it's possible that YOU would never cancel your trip, but insurance policies can cover you if something goes wrong on the supplier's end. Medical and evacuation coverage can save you hundreds of thousands of dollars if heaven forbid you were to get sick or injured abroad. Point is travel insurance is a crucial part of having peace-of-mind on any vacation rather than just an optional add-on.
When Sunset Vacations and Travel Planning designs your trip, we guide you to make your trip as smooth as possible. But there's only so much we can do! Take the time to educate yourself with preventative measures so you don't fall prey to the mistakes listed above. If you have other travel tips or mistakes to avoid, we'd love to hear from you! Leave us a comment below or visit us at Facebook.com/SVandTP.