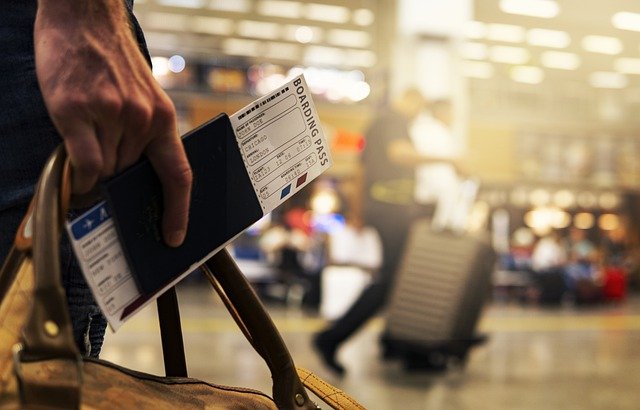 Especially for international getaways, travel has become a bit more complicated when knowing what documentation to bring with you. Each country, airline, and cruise line have their own set of rules, so knowing what is required can prevent a real trip spoiler. If you think a passport is enough, think again. While the global pandemic has added a layer of complexity, you've always needed certain essential documents for your trip. Here's a reminder on how you can be fully prepared before you go.
Passport. This is the most important document to have when traveling abroad. If you need a new passport or a renewal, it's critical that you apply early! The pandemic has caused a perfect storm of staffing shortages and a backlog of applications. Wait times have eased slightly, but they're still around 8-11 weeks, not including mailing and the time it takes for the State Department to view your application (up to 2 additional weeks). Also know that many countries require at least 6 months left until your passport's expiration date when entering. It's best to renew beforehand if you're going to be cutting it close.
Visas. Many countries require U.S. citizens to obtain a visa either prior to or upon arrival. In certain cases, this can involve mailing your passport to the country's U.S. embassy. Others, including the EU, will be asking Americans to submit an online visa waiver form ahead of time. Each destination is different, and we can guide you through the specific process. The key is to be proactive, allowing several months to get your documents in order.
Proof of vaccination. If you're vaccinated against COVID you'll want to have your physical card with you, as well as a digital photo of it on your phone. Several countries also have an online system to upload this information prior to entry. Note that even when traveling within the U.S. it's a good idea to have proof of vaccination as some destinations ask for it as a condition for entry to restaurants, gyms, concerts, etc. Additionally, you may need to show proof of a negative test result, or face quarantine. All countries and a few U.S. states require COVID entry/exit paperwork to be completed in advance. Know your destination's rules before you go.
A return ticket. It's not uncommon for countries to ask for proof of a return ticket, showing that you plan to exit within the number of days you're allowed to stay as a tourist. Keep your itinerary handy either printed or on your phone in case asked for it by a border agent.
Healthcare documents. Prescription medication is controlled differently abroad; if you're taking medication it's a good idea to check local regulations and bring a written prescription. Some countries also need proof of medical insurance in case you need care while in the country. We will guide you through the best travel insurance options when looking at specific destinations.
Minor consent. If traveling alone with kids, you may need to show proof that both parents or legal guardians approve of the trip. The State Department recommends checking with the embassy of your destination country to see if any documentation is needed.
International Driving Permit. If you plan to drive abroad, you may need an International Driving Permit, recognized in more than 150 countries. This is fairly easy to obtain and can prevent issues such as language barriers if trying to drive using your U.S. license.
Because each destination has different rules, it's important to research and plan ahead. Being overprepared is better than the alternative. When you're ready to start planning your next getaway, we'll walk you through the documents to gather specific to your situation.