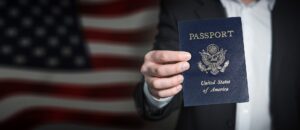 Airports are busier than ever and with that comes the potential for long wait times at security and U.S. customs. Fortunately, there are several programs that allow faster access through the lines – TSA PreCheck, Global Entry (which includes TSA PreCheck), and Clear, which is a private company operated out of several airports. Each has its own perks, costs, and enrollment requirements. Are you looking to be a savvy traveler and skip the crowds? See below whether any of these programs is a fit for you.
TSA PreCheck. TSA PreCheck is a pre-security clearance meaning you won't need to remove shoes, laptops, liquids, belts, or light jackets at most airports. There oftentimes is a dedicated TSA PreCheck line, and in fact 91% of TSA PreCheck passengers waited 5 minutes or less to get through security in October 2022. Enrollment is $78 per person, which is valid for 5 years. Simply fill out an online application and schedule an appointment at one of 500 enrollment centers. At the enrollment center, you'll be fingerprinted and photographed, given a brief interview or survey, a background check will be performed, and in most cases you'll receive a Known Traveler Number (KTN) within a few days. This KTN can be added to your airline profile as well as your Sunset file, and we'll be sure to include it on any flight bookings. This means "TSA PreCheck" in most cases will show up on your boarding pass to allow quick access through screening.
Global Entry. If you're planning to travel overseas, Global Entry can save a lot of time at U.S. customs when re-entering the country. Applying costs $100 and requires an interview and rigorous background check. If approved, you'll also be enrolled in TSA PreCheck. Global Entry allows you to proceed to a kiosk where you'll present your passport and fingerprints on a scanner. From there the kiosk issues a receipt which can be used to proceed directly to baggage claim and the exit. Global Entry enrollment centers are generally limited to larger airports.
Clear. Clear is not associated with the TSA or U.S. government but is a private company that has operations in around 42 cities across the U.S., not just at airports but also at stadiums and other venues allowing you to speed through security. In a Clear lane, you'll be asked to present your boarding pass and then provide either a retina or fingerprint scan; you'll then proceed to the front of the security screening line. The standard price for Clear is $189 per year. Clear expedites the document and identity screening, but it does not provide any benefits toward the physical screening process.
Should I sign up? If you're not near an enrollment center or travel only occasionally, think about how many trips you plan to take over the next several years and which airports you plan to fly in and out of. Maybe a combination is right for you, or perhaps none at all. It really depends on your specific circumstances. If you're in an area without an enrollment center nearby, consider scheduling your appointment during a long layover at a hub location, though keep in mind that most will be outside of security.
All three programs can help make your journey more stress-free. The next time you decide to book that much-needed getaway, give us a call! We'll walk you through the pros and cons of each to keep your vacation as smooth as possible.