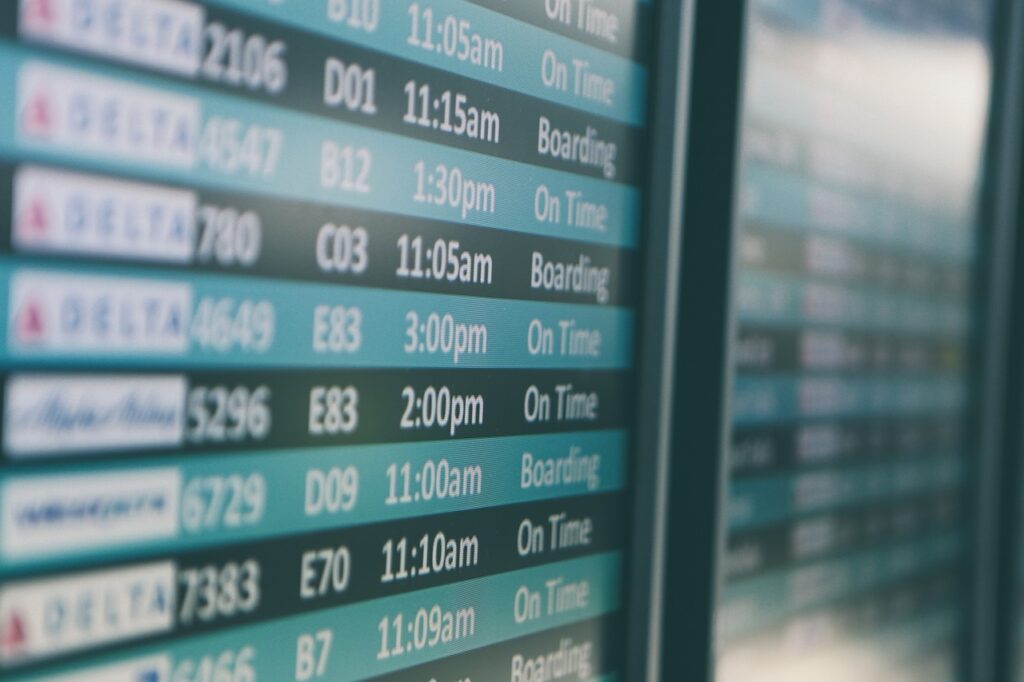 Choosing a flight can be overwhelming. Even with the recent airline mergers, you're still going to be confronted with a ton of options on who to fly with and when. Further muddying the water is the arrival of discount, ultra-low cost carriers, abbreviated as "ULCCs." ULCCs stand out because they are often much cheaper on paper, but when it's all said and done, are they really a better deal? In this blog, we'll lay out the "hidden" costs of buying a ULCC ticket, and discuss why we prefer the full service airlines.
To start, let's define what we mean by a full service carrier versus an ultra-low cost carrier (ULCC).
Full service carrier: This includes the legacy airlines, also known as the "Big 4": American, United, Delta, and Southwest. The first three usually have multi-class cabins and are more likely to travel the long-haul, international routes. Southwest is a bit of a different animal, with all-economy seating and first-come, first-serve seating based on your boarding position, but still offering some international routes. Generally speaking, these airlines offer "hub and spoke" routing, with many flights going through designated cities, such as Atlanta for Delta, Chicago for United, and Dallas-Ft. Worth for American.
ULCCs: There are a number of ULCCs, but the main ones are Spirit, Allegiant, and Frontier. These carriers tend to fly more regional, point-to-point routes rather than using the "hub and spoke" model. While they advertise low base ticket prices, expect bare-bone amenities and tight, all-economy cabins.
So what's the real difference? It all comes down to fees, service, and comfort.
Fees: While amenities are pretty low for all carriers these days (Southwest being the only major carrier that still lets you check 2 bags for free), your base fare on an ULCC gets you nothing but a seat on the plane. Want to use the overhead bins? That can run anywhere from $25-$100. Want to select a seat in advance? That could cost up to $50. Print a boarding pass at the airport? $2-$10 per ticket. Even water on board will cost a few dollars.
Service: Since ULCCs prioritize cutting costs whenever they can, expect longer lines for customer service. Frontier even got rid of their toll-free number, so the long-distance charge falls on your dime! Additionally, the point-to-point approach of many ULCC flights means that a cancelled flight can really delay you. Also be aware that some ULCC flights do not take you into the city's main airport, but instead land at a secondary airport farther away, such as Orlando Sanford Airport and Phoenix-Mesa Gateway.
Comfort: It's hard to think about economy seats as being comfortable, but a few inches can really make a difference. The industry standard pitch of a seat (that is, the amount of space between one seat and the same point on the next seat) is around 31 inches. For ULCCs, this is often reduced to 28 inches. To save space, many of these seats as a result don't recline, and in the case of Frontier, the tray table is about the size of an iPad mini.
As you're starting to see, ULCC ticket prices may look good initially, but there's definitely a down side. If certain amenities, service, and comfort are important to you, we recommend avoiding ULCCs. You may even end up spending more for an ULCC ticket once it's all said and done!
One group that we didn't talk about are the number of "mid level" airlines such as Alaska and JetBlue. While you usually won't have a long-haul flight with these carriers, they still have some pretty good amenities. In an upcoming blog, we'll discuss how these and other U.S. airlines rank in a recent poll, and also talk about some new trends that the legacy carriers are implementing to compete with the ULCCs.
Air travel can be complicated, but we're here to help make it as smooth as stress-free as possible. Let's keep in touch! LIKE us on Facebook at Facebook.com/SVandTP.