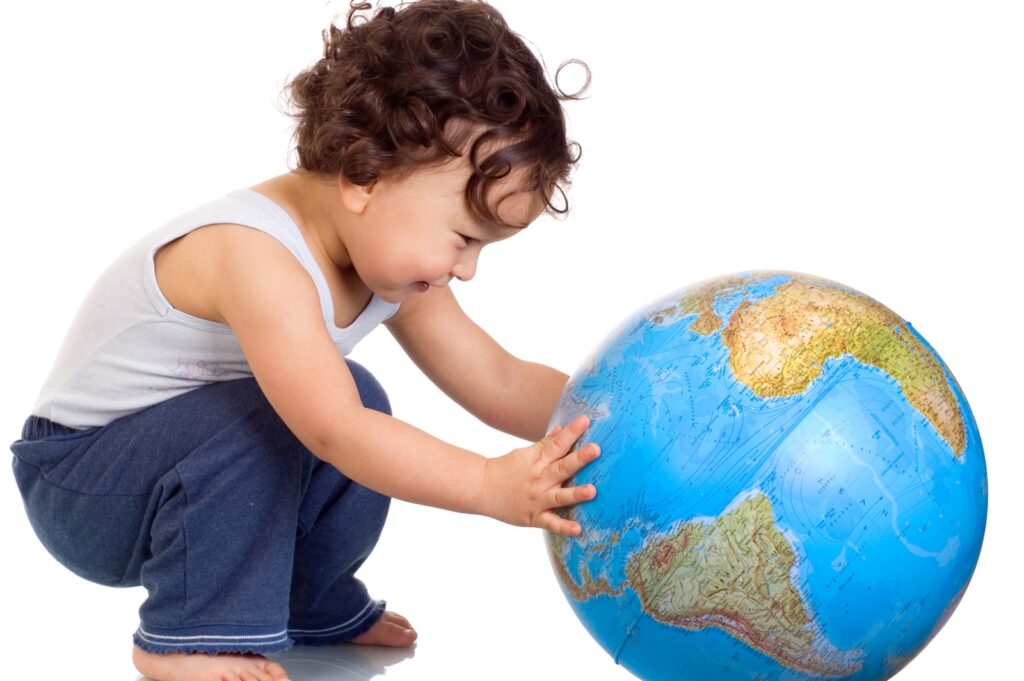 It's hard to believe that many young kids don't know a pre-pandemic world. With countries finally starting to lift restrictions, now is a great time to prioritize family vacations, and young children can especially benefit from travel. Does this sound overwhelming to you? We're here to tell you that the benefits of travel for young people vastly outweigh any hassle you might experience, creating priceless learning opportunities and character building. Plus, if your kids experience travel when they're young, it will be something they will learn to do with ease. Here's why you should bring your kids along on your next vacation.
Kids adapt really well. If you start them young, kids will quickly get used to flying on airplanes, going on road trips, and staying at hotels away from the familiarity of their own bed. All of this exposes them to a new environment which will help them be more adaptable throughout life in a diverse and ever-changing world.
Travel is a learning experience. An excellent quote is from St. Augustine who says, "the world is a book and those who do not travel only read one page." As your children get older and begin school, they will be a step ahead of kids who were never given the experience to step outside their comfort zone and experience the wider world around them. Travel also helps develop curiosity as they experience new cultures, languages, food, and attractions. All of this opens up their mind to the possibilities around them as they become used to trying new things.
Travel instills a love for adventure. The experiences gained by young kids will help ignite their imagination and encourages them in creative play, re-creating their experience touring the Mayan ruins, or perhaps just taking off on an airplane for the first time. While your young child might not remember these adventures long-term, little brains especially under the age of three will soak this up, boosting social and emotional growth and helping establish the lens through which they view the world for the rest of their life.
Kids travel inexpensively. If you're on the fence about bringing along the little ones on your next vacation, consider this: bringing kids along doesn't change the cost of your trip by much. Very few attractions charge for children under 1 or 2 years old, and many hotels have no additional cost for kids. Also, most airlines don't charge for kids under two as long as they sit in your lap.
Traveling with kids is definitely worth it, but it can come with some challenges. Oftentimes how successful a trip turns out is dependent on the mindset of the parent. Don't expect perfection, and roll with the small hiccups and changes in plans that are bound to happen.
Do your research. Check out reviews on websites to see how suitable your plans are for kids. One bad review shouldn't necessarily raise a red flag, but if several parents have negative things to say, you might want to reconsider.
Start small. Your first trip with the little one doesn't have to be a cruise around the world. Get them used to traveling by taking a road trip or a short flight somewhere. Once they get used to the idea of leaving the familiarity of home, your toddler will be ready for that flight to Europe.
Consult a travel professional. Travel professionals know the ins and outs of traveling with kids, including the ideal destinations and accommodations for families. Leave the research, hassle and worry of planning to someone else.
There are so many benefits of traveling with kids when they're young, and with countries loosening their entry requirements now is the perfect time to get back out there. When you're ready to start planning your next family vacation, contact us!