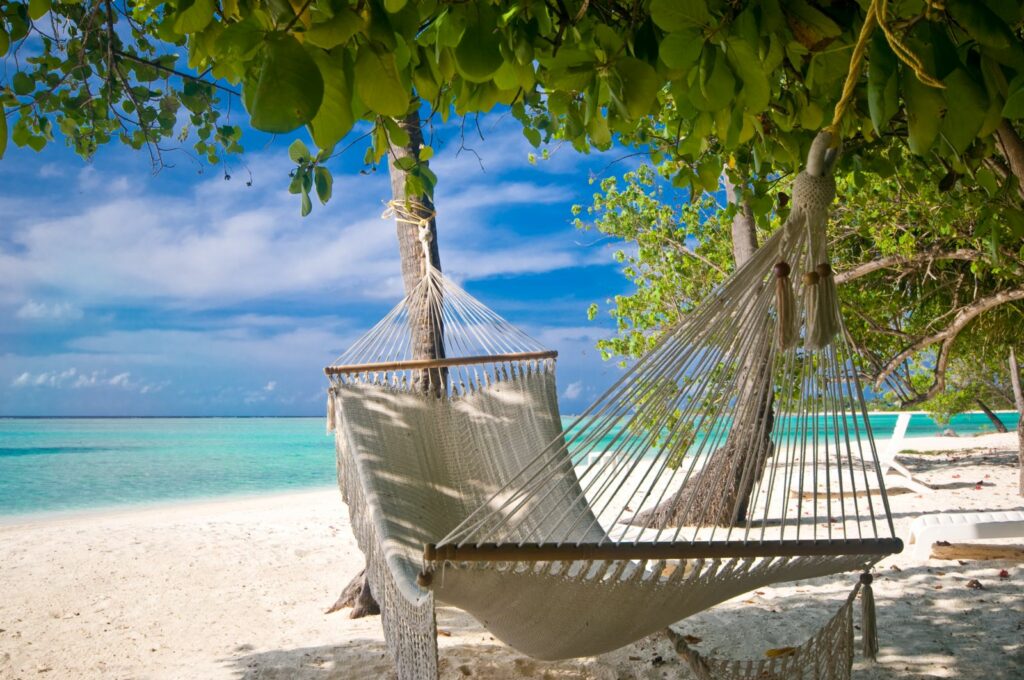 American culture places heavy importance on work ethic, which has been particularly evident during the last 18 months. For many this has meant juggling childcare, remote learning, and endless Zoom meetings. We just aren't wired to be connected and productive 12 hours per day, 365 days per year! The desire to excel and provide for one's family is what makes this country great; yet if not properly balanced with some R&R, this can have an impact on work performance and on the family for whom you are working so hard to provide for. Science shows taking vacation time has tangible benefits to your health. With all we've been through, embrace some peace, solace, and love of family and friends! Here are the main benefits to brain, body, and bonding.
Boosting the body. Studies have shown the connection between taking vacations and maintaining good physical health. In fact, taking time to unwind helps prevent headaches, high blood pressure, heart disease and other stress-related issues. Lying on a beach with a fruity drink in hand is bound to melt stress away, but studies also show that these benefits stick with you even after heading home. You also don't need a long getaway to get some of the physical benefits of travel. According to a study compiled by the US Travel Association, even a vacation of only one or two days can have a noticeable impact, and this only increases the longer your getaway lasts. What's more, when you explore a new destination you may find yourself being more active, picking up extra steps as you walk the beach or see the city. So what's the takeaway? After a year and a half of mostly staying at home, get back out there to enhance both short and long-term physical health!
Boosting the brain. Spending day-in and day-out doing the same routines can negatively affect the way we view and interact with the world around us. Traveling to new and/or different places reminds us that the world is bigger than just us. Get a boost of creativity by trying new foods, meeting new people, learning new skills, and seeing new places, all of which allows us to expand our perspectives and encourages us to step outside of our own needs, our problems, and ourselves. When you travel to different places, you learn new concepts and ideas, some of which you may want to expand on and implement in your personal and professional life. The excitement of travel can make you happier, and even planning and talking about a next trip can boost your mood.
Boosting the bond. Studies on the effects of travel on relationships have been staggering. Now more than ever we need to re-embrace with our loved ones, and travel provides positive effects on marriages, family relationships, and much-needed friendship bonding. There is something about changing up the normal routine and venturing out into the unknown that makes people feel more adventurous, more romantic, and often more connected with those around us. Traveling connects us to others and often allows us to learn something new about each other — or to remember things long forgotten. Traveling allows families to step back from the everyday mundane and share new, unique, and memorable experiences with one another, creating memories that will last forever. Psychologists call travel memories a peak human experience, something that you can't get at the office or isolated at home.
Sometimes we all just need a reminder that the world is bigger and grander than the stressors we are faced with each day. Life is far too short so why not mix things up and allow you and your family and/or friends to be rejuvenated by a getaway? Contact us to find out how Sunset Vacations and Travel Planning can get you well on your way to a healthier mind, body, and spirit.