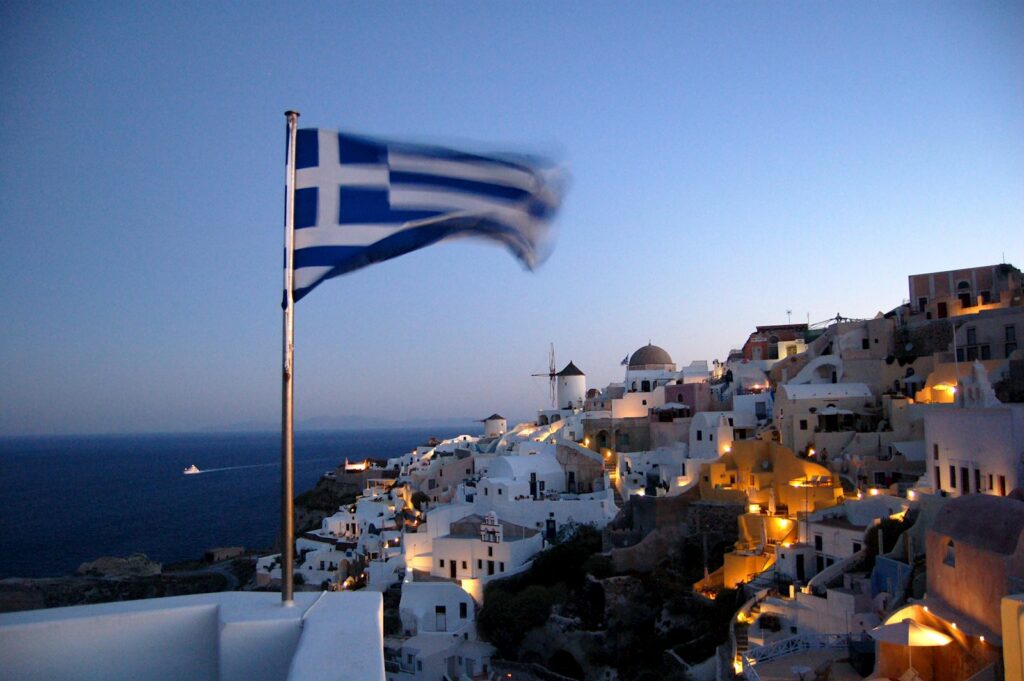 Greece remains one of the most popular and beautiful destinations in Europe. Thinking about the country conjures up images of monuments, white-washed villages perched atop cliffs, and islands surrounded by stunning deep-blue water. Beginning in mid-May, the government is allowing tourism to once again return with new entry and safety protocols in place. Not only does this decision open Europe for the first time in over a year, it brings much-needed relief to the Greek economy which relies heavily on tourism. Why visit Greece? Here are our top 5 reasons.
Reason #1: Sunshine and scenery. Greece has 6,000 islands, 117 of which are inhabited. The Greek landscape is incredibly diverse with sandy and pebbly beaches, quiet coves and bays, lush forests, and breathtaking mountain views. An ideal destination for every season due to its Mediterranean climate, Greece has endless places to relax and unwind whether you're looking to discover a quiet rural lifestyle or a more active city.
Reason #2: Ancient history. Known as the birthplace of Western democracy, Greece had one of the first forms of self-rule in the world. It's hard not to appreciate and enjoy the ancient archaeological sites, architecture, and collections including the Acropolis in Athens, the site of the first Olympic Games, the Palace of Knossos in Crete and so much more. Everywhere you go you'll be confronted by temples dedicated to Greek gods and goddesses and ruins that date back to the ancient world.
Reason #3: Food. The food in Greece is reason enough to visit the country. With fresh ingredients and world-renounced varieties of olive oil used in many dishes, the Mediterranean style of cuisine is said to promote health and longevity. Whether trying a multi-course meal in Athens or purchasing a quick bite on the go, you won't be disappointed by the care that goes into the cuisine. Greek wine is delicious as well, with many varieties and distinct characteristics due to the diversity of the landscape across the country. And try some Ouzo, a strong, licorice-flavored spirit traditionally served before meals.
Reason #4: Hospitality. Greek hospitality is legendary and a deep part of the culture. Hospitality in Greek, "philoxenia" literally translates to "friend of the foreigner." In fact, Greek mythology is filled with stories of wanderers seeking safety and comfort who were actually gods in disguise. Friendly Greeks will welcome you wherever you go; don't be surprised if you're offered a seat at someone's table.
Reason #5: Cruises. With the diverse landscapes and beautiful ocean views, Greece is a cruising paradise. While the industry has been shut down by the CDC in the U.S., cruises are planned for Greece this summer on the brand-new Celebrity Apex sailing from Athens; Celestyal Cruises sailing around the Greek Islands for 3, 4, and 7 nights; and Royal Caribbean with a seven-night itinerary to Greece and Cyprus. Cruise lines will require vaccines and testing prior to boarding.
A word on COVID-19 protocols. Greece's Tourism Minister recently announced that the country will reopen to visitors on May 14th. Some details are pending, but visitors will need to either present a vaccination document or a negative COVID-19 test result upon arrival. In addition, travelers will be randomly tested upon entry and health protocols throughout the country will be strictly followed. The situation and rules are unfolding quickly but when utilizing our services, you have someone to hold your hand.
Celebrate your ability to travel once again by visiting this highly coveted, unique and vibrant country! Contact Denise today.