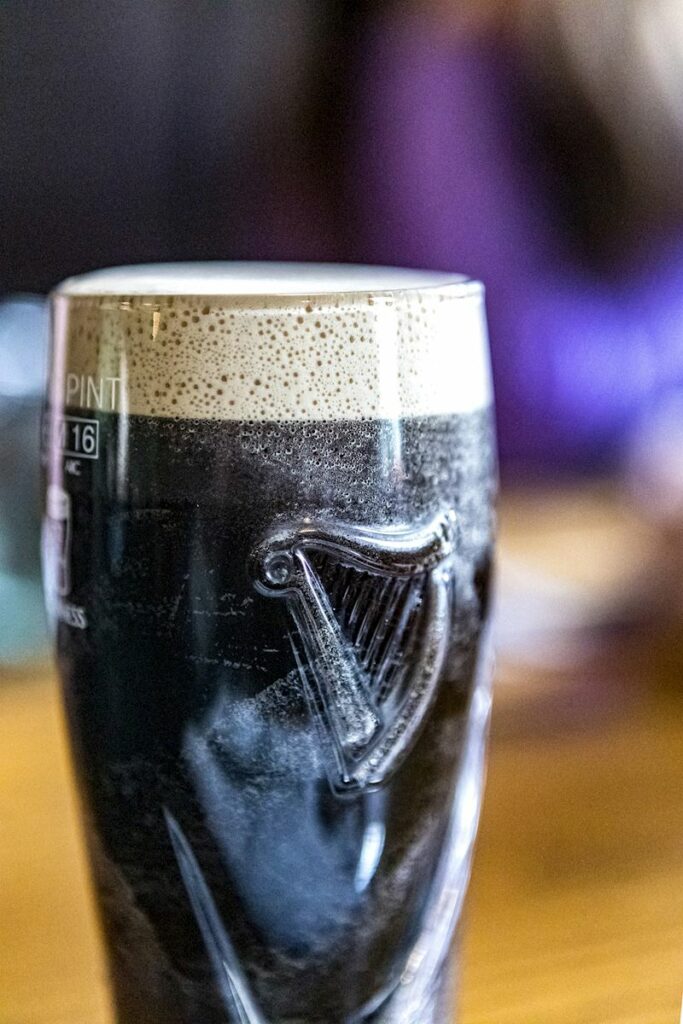 There's a saying in Gaelic, "Céad Míle Fáilte." Its literal translation is "one hundred thousand welcomes", wherever you come from, whoever you may be. With St. Patrick's Day just around the corner, we are reminded that Irish pubs are so much more than just a place to quench your thirst – they are places for storytelling, visiting with the locals, music-making, and merriment. And the pub tradition in Ireland is a hallowed one with many pubs dating back hundreds of years. Most of these bars have an exclusive relationship with the tour operator; so if you're going guided, we have the connections to get you there. Here are a few favorites.
The Brazen Head in Dublin is one of Ireland's oldest pubs appearing in documents since 1653. It was here that the United Irishmen planned The Rising of 1798 against British Rule. It's a sure bet you'll make a memory while enjoying a night of live music in a historical setting.
Sean's Bar in Athlone (between Dublin and Galway) can lay claim to being the most historic bar of all. The Guinness Book of Records has recognized this charming old pub as the oldest pub – not just in Ireland, but in Europe! The pub has been around since 900 AD. Whether you are absorbing the history, listening to live music, visiting with old and new friends or enjoying their very own Irish whiskey, Sean's is the perfect spot for an evening out on your Ireland tour. You'll visit Sean's Bar exclusively on the Irish Legends, Irish Pub tour, Irish Gold, and Evergreen Ireland North tours.
Blakes of the Hollow in Enniskillen (N. Ireland) is a classic Victorian pub from 1887 that still features its 19th-century atmosphere. The walls are paneled, the floors are elegantly tiled, and the bar is made from marble. It's a beautiful, nostalgic spot for conversation over a quiet drink. Don't miss the "Door of Thrones" – a quirky modern add-on, it's carved from the wood of a fallen tree from the nearby Dark Hedges, made famous as a filming location for "Game of Thrones".
Marine Bar in Dungarvan (between Cork and Waterford) is a cozy spot where you can sit by a peat fire as you quench your thirst, as people have been doing for three centuries. In its earliest days it served as a stop for British Marines based nearby, and later on it became a popular stop for passengers along the nearby stagecoach line. When the railway led to the end of stagecoach traffic, and emigration rose, the pub's fortunes declined. Musician Christy O'Neill purchased the bar in recent years, and revived it. Marine Bar is now a lively spot where music lovers gather and local musicians often play.
O'Connor's Pub is an antique-packed pub in Galway's seaside suburb of Salthill. Owned by the O'Connor family for three generations, it's a lively spot with a celebrity claim to fame: musician Ed Sheeran filmed his 2018 video for Galway Girl here, which starred actress Saoirse Ronan. The fiddle from the video is still in the bar, a popular prop for photos with visitors. Sheeran wasn't the first notable to stop in – O'Connor's has hosted actor such luminaries as Martin Sheen, singer Art Garfunkel, and a host of Ireland's most beloved musicians. And it's no wonder: the welcome is warm, the fireplace is lit, and the atmosphere is unbeatable in this intriguing old pub. Visit O'Connor's pub for an exclusive early opening to grab a great seat by the fire for a storytelling and music session on the Irish Pub Tour.
Visit some of Ireland's finest pubs and so much more when you travel with our partner, CIE Tours. They offer guided vacations all over Ireland, as well as in Scotland, England and beyond. If you prefer to travel independently, it's simple with a choice of 17 classic itineraries to Ireland, available for self-drive or with an expert specialist driver for your private group. Make historic Irish pubs part of your next adventure and experience Ireland like a local. Contact Denise to get that Irish dream on the books.