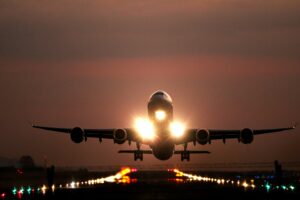 Since the pandemic it's become increasingly difficult for travelers to compare hotel and airline prices apples-to-apples. This is due to hidden fees that don't show up in a search engine until the purchase is completed. Booking with a travel expert gives you peace of mind knowing that you're getting a great value. If you go-it-alone, be on watch for the latest fees and surprise costs that are increasingly common in the industry.
Resort Fees. Known by many as "junk fees" these can add up over a few days for items you may or may not use like a bellman gratuity, a daily maid gratuity, beach chairs and a welcome drink at the pool bar. Why not just show the full cost upfront? Because it's in their favor to hide it from travelers looking to compare hotels based on price alone. Be sure to read the fine print at booking and also to protest paying any fees you were not informed of at the time of booking. Always print any terms and conditions as proof.
Airlines. We do not book clients on ultra-low cost carriers (ULCCs) such as Breeze, Spirit, Frontier, Allegiant, etc. Add up some of these ridiculous fees such as – a carrier charge/passenger usage charge for each flight segment, technology development charge, a "checking in online" charge and an airport agent printing your boarding pass and it's more cost effective to book on a mainline carrier.  If you must cancel, you have many more options on a regular airline. Even on mainline airlines, however, fees are increasingly common. So speak to your travel advisor to have no surprises.
Car Rentals. Don't leave the lot when returning your car without checking your final receipt. If you just filled up and returned it full, it should not show a "fuel service charge". Thinking of booking an electric vehicle or taking the upgrade to one? Return it with a solid charge or you could get hit with the current $35 fee if not charged to 70% or more.
There are some efforts in the works to end the practice of deceptive fees, but in the meantime they're just part of the cost to travel. Some hotel brands are updating their practices, but it's still important to know when a deal isn't as great as it seems.
Fees are an increasing reality of the travel industry as everyone looks to make back billions lost over 3 years; this makes DIY travel planning more difficult when comparing options. Sunset Vacations and Travel Planning is here to help navigate, saving you time and adding value to your travel.