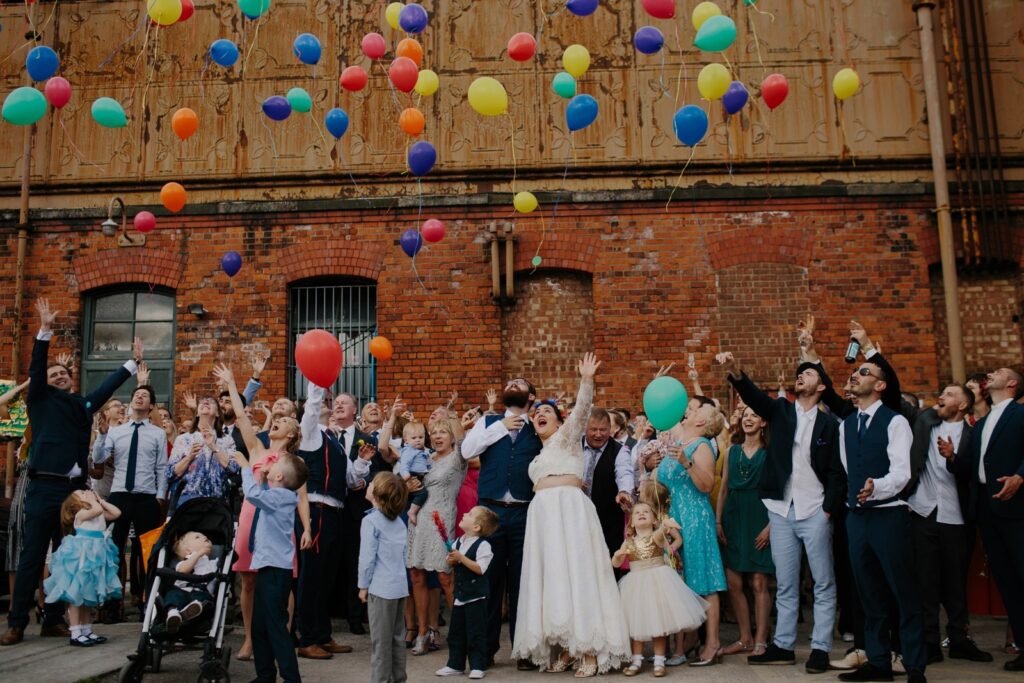 White sandy beaches with waves crashing behind you, castles transporting you back to the middle ages, top-floor views of iconic city skylines – few things are as enticing or romantic as a destination wedding. Turning the dream into reality can be daunting, though. After all, a wedding in a familiar place is stressful enough, throwing in the travel element comes with another layer of challenges. Fortunately, you have an advocate in destination wedding planning! Go ahead, bring us your wedding dreams and we'll work to make it happen. First, let's talk about our top tips, plus some perks that you won't get by having a traditional wedding.
Keep your family and friends in mind. Remember, your guests are there to celebrate with you, but it's their vacation as well. Planning early goes a long way in ensuring guests have plenty of time to work with us on flights and hotels. It's also important to be clear whether children are allowed (some resorts are 21+ with no exceptions). Consider including a few excursions or a meal/happy hour to make everyone feel welcome, while having respect for your guests' time and budget. It's also polite to arrange for gifts to be delivered elsewhere so your guests don't have to lug them around.
See the property. There's comfort that comes with laying eyes on the property rather than relying on photos alone. By meeting with the wedding coordinator in person, you can decide the absolute best location for the cocktail party, ceremony, reception, dinners, etc. We understand that sometimes time and/or budget don't allow a visit, so at the very least, find some candid photos (not professional) of the property to get a feel about what it's really like. We can help you with that!
Hurricane season. From June to November in Florida and the Caribbean, it's always possible that weather will cause some headaches. If you'd be devastated by rain on your big day, you may want to reconsider dates or location. Many resorts offer backup plans if it does rain, but it's always a good idea to get everything in writing including clauses that allow for refunds if the wedding is cancelled or delayed.
Make sure paperwork is in order. An official, legal marriage in another country can come with conditions like blood tests, licensing, witnesses, etc. A vow renewal is much simpler. You have a wedding ceremony on location but the legal ceremony happens before you arrive. It's important to make this decision in the beginning and iron out these details well in advance. If you're traveling internationally and bringing a photographer (if the resort allows it), make sure to follow visa rules since they'll be working overseas. Every place is different; we can help smooth out the details.
Great perks in contracts. Resorts and hotels offer perks in their room block contracts that we obtain for you through our partner wholesalers. Because it can be confusing, we explain what it all means. We'll do the vetting for you, requesting quotes from wholesalers and then bring you the best offer for your guests and your chosen property. Perks that we see often presented are air credit for the bride and groom, discounts earned off the honeymoon stay, upgrades for guests, complimentary cocktail parties and private functions. Get even more when booking your date further than one year in advance.
Most importantly, you can relinquish your guests' travel and accommodation arrangements to us. We'll handle the hotel room contract, your wedding/honeymoon travel, your guests' travel and the perks you will earn. Your guests can arrive early or stay late so they can personalize their vacation.
Worried about breaking your budget for an on-site visit prior to the wedding? Some resorts will even "comp" your room for this.
Destination weddings are one of our favorite things to coordinate, because there is something extraordinarily special about being in a beautiful location surrounded by family and friends and spending more than just one day together. Don't take on the burden of arranging and managing everything yourself; that's crazy! Want to talk to one of our past brides about their experience? We will arrange that too. Contact us today so we can turn your proposal into a dream wedding/vacation for all.