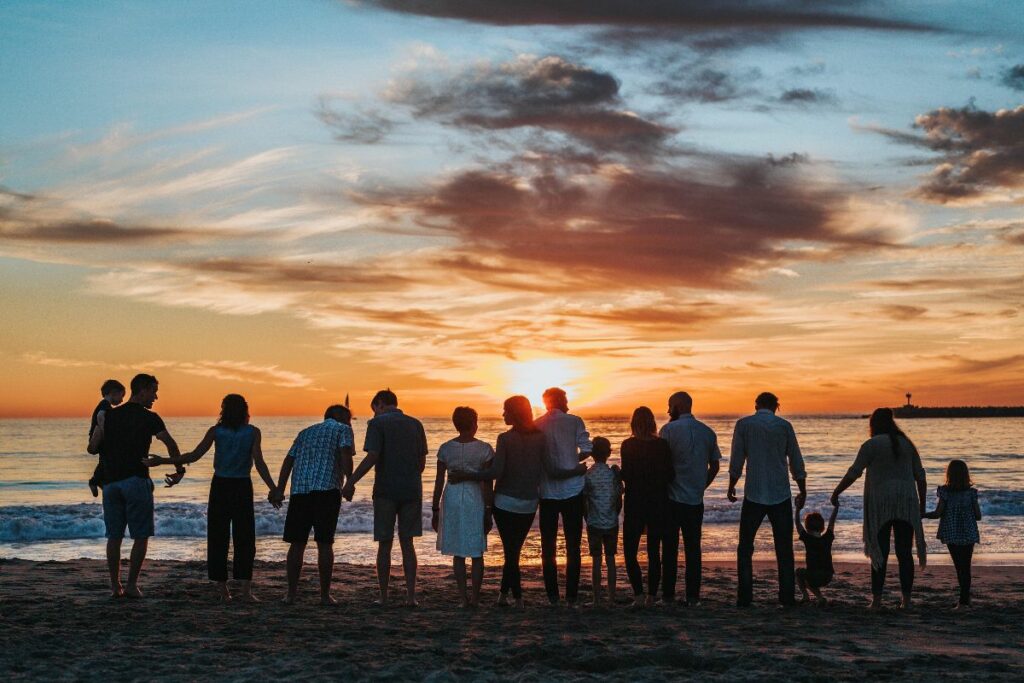 This year, why not make it a priority to take a much-needed family vacation? We say "much-needed" because Americans leave about 600 million vacation days on the table every year, basically donating money back to the boss! Spending time in a beautiful destination and getting away from the routine is the perfect recipe for reconnecting with your spouse, children, parents/in-laws, cousins and aunts/uncles. There are a ton of amazing resorts that cater to families in destinations such as Mexico, the Caribbean, Central America, and even the United States. Here are 5 resorts we know everyone will love.
Dominican Republic. White-sand beaches, land and sea activities, and all-inclusive resorts define Dominican Republic. One of our favorite properties for families is the brand new Hyatt Ziva & Hyatt Zilara Cap Cana. Just south of Punta Cana it's one of the most exclusive areas of the country. There are actually two sides to this 750-room property, one oriented for families (Ziva) and another for adults only (Zilara). Hyatt Ziva has a beautiful waterpark as well as a "Kidz Club" and "Teen Zone". Families can also take advantage of nearby water sports including kayaking, and everyone will find something they like at the resort's nine restaurants.
Mexico. Options are nearly limitless in Mexico, whether it's the long walkable stretches of beach you crave around Cancun, or the more rugged terrain offering outdoor activities like hiking and deep-sea fishing on the west coast. One property spectacular for active families is Hotel Xcaret on Mexico's Yucatan Peninsula. All guests here receive complimentary access to the resort's nine nature parks, along with free tours with attractions and activities that are suitable for everyone. This resort also features kayaking, zip lining, a ropes course, and of course an amazing pool to hang out at. Getting there is easy with many direct flights from the U.S. to nearby Cancun.
Costa Rica. It may be small in size, but it's an eco-tourism paradise that is a great match for families. With 29 national parks, over a dozen volcanoes, and animals found nowhere else, you'd be hard-pressed to run out of things to do. For an all-inclusive option that's family friendly, we like Planet Hollywood Beach Resort, built into a hillside and overlooking a pristine beach, along Costa Rica's west coast. Take an Eco tour with the resort's onsite tour company which includes a zip line course, animal sanctuary, and a botanical garden that offers hands-on experiences featuring coffee, chocolate, and sugar cane. You can also hang out at the "adventure park" for paddle boarding, snorkeling, kayaking, or simply relaxing.
Guadeloupe. In the heart of the Caribbean is Guadeloupe, a full-fledged part of France and the European Union. Guadeloupe features white-sand beaches, volcanic peaks, parks, and some of the best places for scuba diving in the world. We recommend Club Med Caravelle, which just underwent a $50 million renovation. Many rooms are designed specifically for families including two-bedroom suites, each with en-suite bathrooms. For younger kiddos, the resort has a water park specifically for those 4-23 months old, as well as kids clubs for various age groups. Camp Counselors entertain the kids all day long while adults can participate in other activities or simply…rest.
United States. With ever-changing international entry requirements due to COVID-19, staying within the U.S. might be your family's preference. All-inclusive properties are hard to find domestically, so we often recommend Hawaii or Alaska as family-friendly destinations. However, Club Med Sandpiper Bay, Florida is an exception. A beautiful resort in Port St. Lucie, Florida, this Club Med all-inclusive resort focuses on land and water sport activities and is very family friendly. It's a great property to relax and unwind…without needing a passport.
Take the pledge this year to go on a family vacation! What is your favorite family vacation spot? We'd love to hear from you; leave us a comment below or drop us a note on our Facebook page.